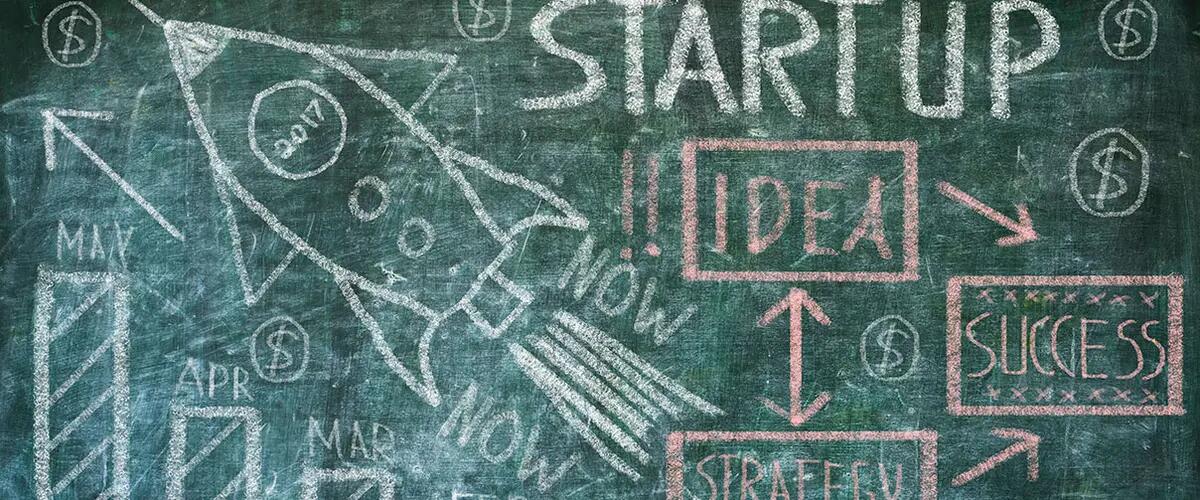 Ph.D. student wins major grant for entrepreneurship research
While Rutgers Business School Ph.D. student Ihsan Beezer was running a small business, he always intended to use the experience as an entrepreneur to enrich his teaching when he became a professor. 
This year, as he began working on his Ph.D. at Rutgers Business School, – another step in his goal to teach business school students – an idea for a research project that is grounded in his understanding of the obstacles tech entrepreneurs encounter attracted funding from the Ewing Marion Kauffman Foundation.
Beezer's project focuses on technology start-ups and why many of them don't compete for government contracts as a way of sustaining themselves, especially during their critical early years. He was one of eight student recipients of the foundation's Knowledge Challenge that supports research to improve the tools and methods that can help advance entrepreneurism in the United States.
"The name of the game in entrepreneurship is survival," Beezer said. "I'm talking about the essence of entrepreneurship – What can we do, where can we get money to stay alive, and that's where the business of government aspect came about."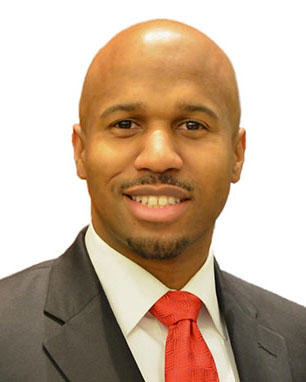 For tech start-ups, most of the attention is focused on the business to business market or the business to consumer market. But many technology firms never pursue government contracts, a third market that Beezer describes as "really, really big business."
To get an idea of how big and how overlooked the market is, consider that the federal government awarded $130 billion in contracts to small businesses in 2019. The same year, venture capitalists provided $136 billion in funding to small businesses. While there's a lot of research on venture capital, Beezer said only one paper in a top academic journal discusses federal government contracting from a firm or strategy perspective. And that paper, he said, dates back to 2018.
"It's a noticeable percentage of U.S. GDP It's a very important thing," Beezer said of government contract work. "I think the Kauffman Foundation choose me because they saw some promise in this topic."
"It's a huge thing for a student. I'm honored, and I feel lucky." Ihsan Beezer
Beezer described the project as "very practical," something that he hopes will be helpful to future entrepreneurs who are trying to build the next Facebook. "Often times, new founders who could get contracts don't think it's an option," he said. "They don't think they have the network, or they think the sales process is too long."
Beezer credits Professor Jeffrey Robinson for encouraging him and energizing him. "It's not easy to think of ideas and pitch them to people for funding," Beezer said. "It felt good when he said, 'I think you have something here, run with it."
Beezer and Robinson have known one another since 2003, a year before Beezer attended the Ph.D. Project's annual conference to learn more about pursuing a doctoral degree. "He's been a mentor to me since then," he said.
"My goal was always to be a business school professor, but I thought studying entrepreneurship didn't make much sense if I wasn't one," Beezer said. "That's mistaken. You don't have to be an entrepreneur to study it, but for me, I thought it was more authentic if I had the experience before I studied it rigorously as an academic."
Beezer planned to run his consulting business for three years. It stretched out seven years longer. The experience may help his teaching, he said, because he has real life stories to share with students about the entrepreneurial life. Just as importantly, it may inform his research efforts. "My goal is that it helps my focus, and I think it has," he said.
Robinson said Beezer's research is going to produce knowledge that will help everyone learn about the patterns of funding, contracting and other support of small technology firms.
"The insights he gains from this research project will be helpful for tech entrepreneurs and other startups figuring out their strategy for growth," he said. "It will also be helpful for policy makers who want to make informed decisions about how procurement and contracting can be organized to support the innovation economy."
Beezer expects multiple papers to come out of the data he collects with the $28,000 Knowledge Challenge grant provided by the Kauffman Foundation. The funding will give him the opportunity to access quantitative data bases that will form a big part of the research.
"It's a huge thing for a student," he said. "I feel honored, and I feel very lucky."  
- Susan Todd
Graphic credit: Thinkstock
Press: For all media inquiries see our Media Kit