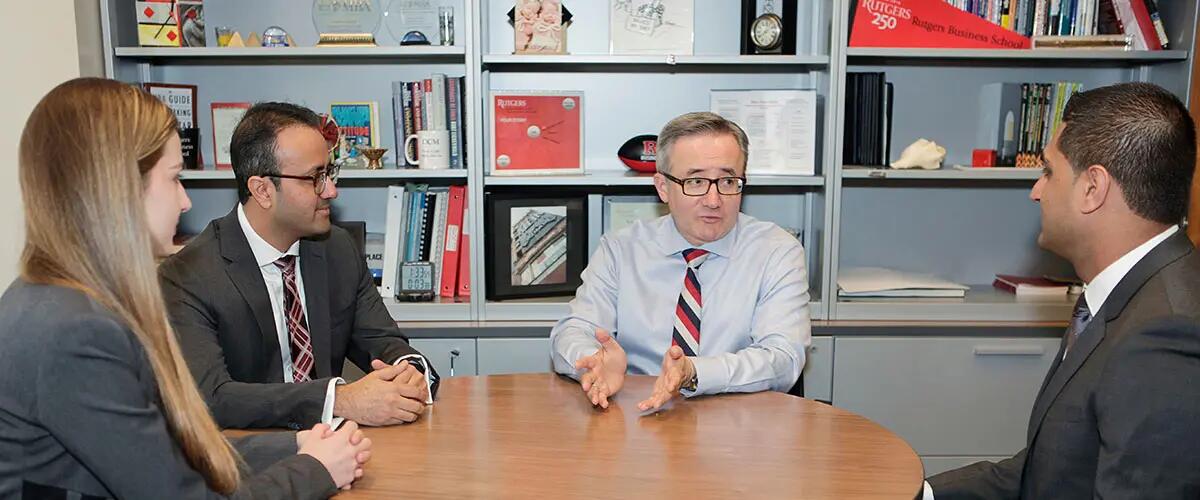 Poets & Quants Editor John Byrne goes "one-on-one" with Rutgers MBA program
John Byrne, Editor-in-Chief of the popular digital publication Poets & Quants, sat down with Sharon Lydon, Executive Director of Rutgers MBA program, Dean Vera, Director of Rutgers MBA Career Services, and recent MBA graduates Katrina Garrier and Paul Rosiak, to talk about the Rutgers MBA experience.
Poets & Quants averages over 300,000 unique visitors per month, attracting readers through its extensive coverage of business school news, focusing on MBA programs. Byrne has picked up such a following, that he became a top influencer on LinkedIn.
Watch "One-On-One With Rutgers School Officials and Graduates" on YouTube or check it out on the Poets & Quants website.
Byrne went in-depth with Katrina and Paul to learn more about what it's like to be a student enrolled in the MBA program at Rutgers University. 
Press: For all media inquiries see our Media Kit