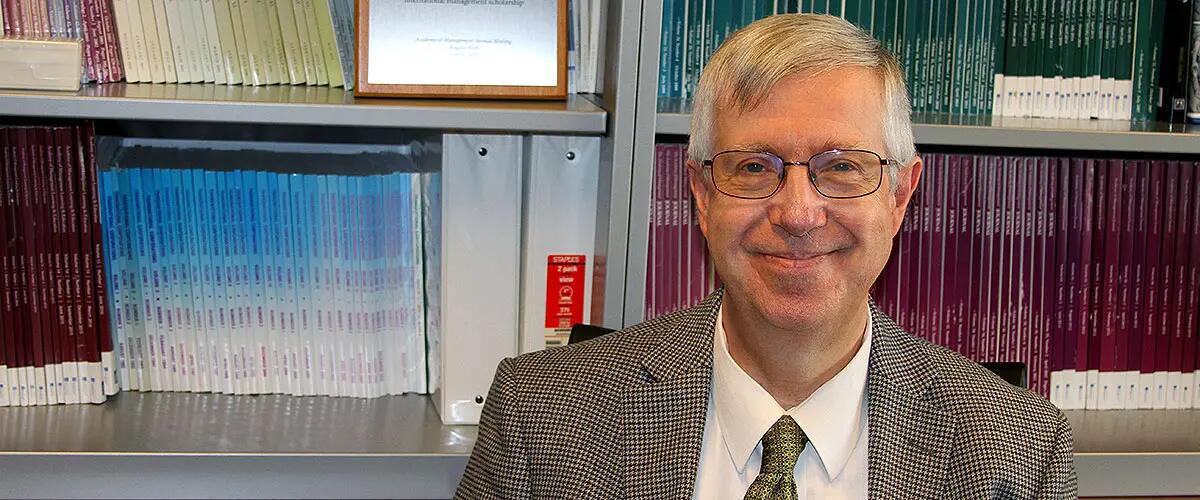 Professor's work focuses on how multinationals feed innovation
Faculty Spotlight: Professor John Cantwell is a thought leader in the field of international business
John Cantwell
Distinguished Professor, Management and Global Business, Rutgers Business School. He has a joint appointment with Rutgers University-Newark's School of Arts and Sciences. He teaches as part of the graduate program offered by the Division of Global Affairs.
Area of expertise: Like his academic mentor, British economist John Dunning, Professor Cantwell has focused on multinational firms and how international technology transfers continuously interact with innovation processes. His research has evolved to take a systems view of the world to probe the relationships between multinational firms, governments, universities and social institutions, and how ideas are developed and feed innovation.
How he explains his expertise: "I work at the interface of innovation studies and international business."  
Why it's important: "These fields are best studied at a graduate level, since they are cross-disciplinary and deal with complex subjects. They are vital to real world wealth creation."
The classes he teaches: "Theory of International Business," History of International Business," "National Innovation Policies and International Business," "Corporate Innovation and International Business."
What he teaches MBA students: His "Corporate Innovation and International Business" course attracts MBA students. "We're looking at issues of corporate strategy, which is central to their curriculum."
Testament to his Thought Leadership: His book "Technological Innovation and Multinational Corporations" (Basil Blackwell, 1989) fostered a new literature on multinational companies and international networks for technology creation, beyond international technology transfer. The book has a citation count of around 2,500 on Google scholar. The total citation count for his collective research is approaching 20,000. Another reflection of his influence in the field: He served as editor-in-chief of the Journal of International Business Studies from 2011 to 2016.
Scholarly accomplishments: He received the PwC Strategy& Eminent Scholar Award in 2019 from the International Management Division of the Academy of Management for life-time achievement in international business scholarship.
- Susan Todd
Press: For all media inquiries see our Media Kit