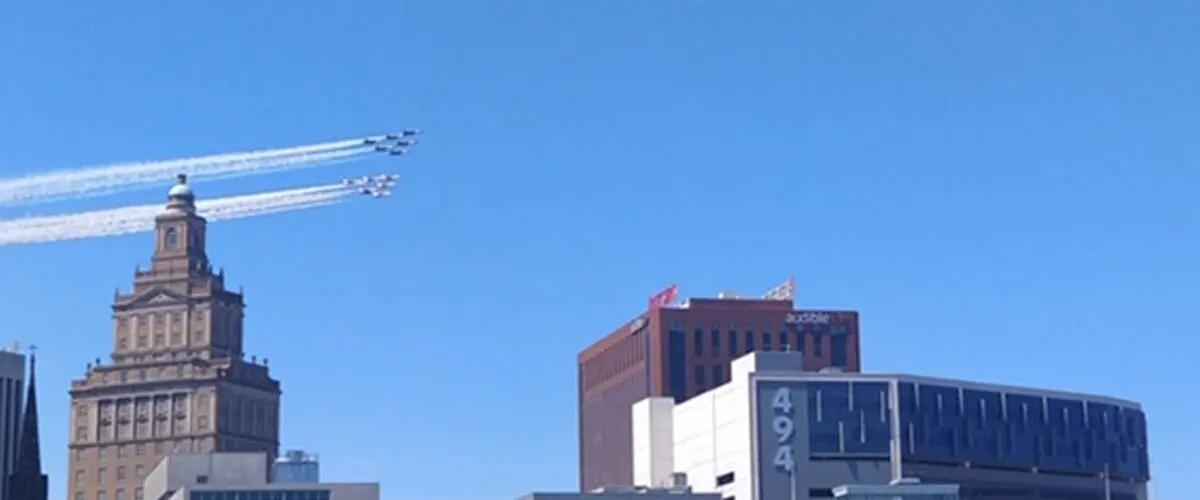 RBS COVID-19 Update
COVID-19 news, community partnerships and media coverage
Rutgers Business School (RBS) successfully transitioned from in-person teaching to 100 percent remote-instruction to meet the demand of over 10,000 RBS students. There were 839 course sections this Spring semester, with 218 full-time faculty and 161 part-time lecturers (PTLs) across two Rutgers campuses (Newark and New Brunswick) and two satellite locations (Jersey City and Morristown).
The virus has spread to nearly every corner of New Jersey and the world, changing the way of teaching, imposing hardships on students, and affecting loved ones. When RBS asked for contributions to the RBS Student Emergency Fund, 98 donations were made within 48 hours.
As of April 26, RBS has financially supported 34 students (managed through the university CARE teams), and more students are in the process of receiving funding.
Many faculty have also volunteered to support the State of New Jersey by improving healthcare procurement, building connections between local PPE manufacturers and NJ hospitals, working with small businesses to deal with business disruptions, and collecting donations to support frontline healthcare workers.  As of today, RBS has donated 800 face masks to RWJ University Hospital.
Rutgers EMBA student working on powerful new test to battle Covid-19
Rutgers Executive MBA student Jeffrey Jhang is part of a team of researchers at Mount Sinai Hospital in New York City developing a new test that shows the promise of being a powerful weapon against Covid-19.
Jhang, who will complete the EMBA program at Rutgers Business School in May, was interviewed by the NBC News Today program as part of a story on the cutting-edge test that could help make a life-saving technique into an even more powerful weapon.
Listen to more of the Today Show featuring Dr. Jhang.
He was also featured in The New York Times, "What You Need to Know About the Covid-19 Antibody Test."
Boosting partnerships with Newark area hospitals
Kevin Lyons, director of Public Private Community Partnerships and a professor of professional practice in supply chain management, became a vital point person for 12 area hospitals struggling to replenish supplies of protective masks and gowns as the spread of Covid-19 intensified across the region.
Lyons established a web-share database that hospitals used to identify alternate, local suppliers, including a 3-D printer business in Newark. In some cases, Lyons saw local manufacturers modify their operations to produce items – hand sanitizer and protective face shields, for example – that were suddenly needed in huge amounts.
Rutgers Business School's Public Private Community Partnerships was created to put muscle behind the idea that anchor institutions could play a bigger role in the economic development of the Newark area by fostering a buy-local philosophy. The hospitals were already working with Lyons and PPCP. Now, the requests were more urgent.
Lyons said PPCP had made lots of inroads, but it wasn't set up for the magnitude of the Covid-19 Crisis, which included a request for one million insolation gowns. Retelling the story, Lyons still seemed struck by the magnitude of the request and the need. "I thought I could find 1,000 – if I were lucky," he said.
With the help of Anthony Taitt, an assistant professor of professional practice on the supply chain management faculty at RBS, Lyons was able to connect with Healthcare Ready, a non-profit organization that helps to strengthen healthcare systems during disasters. Meanwhile, Barry Turner, a part-time lecturer in the supply chain management department who works full-time at Teva pharmaceuticals, has been working to secure donations from his company.
Lyons was still trying recently to locate a supplier that could provide more of the gowns. "I'm contacting as many suppliers as possible, but isolation gowns are not easy to make," he said.
Learn more about Professor Lyons.
RBS Thought Leadership
Rutgers Business School thought leadership has been featured in prominent media since the coronavirus pandemic began its spread across the U.S. The cascading effects on the financial markets, the economy and small businesses have created a higher than usual demand for information and expertise.
Journalists have turned to Rutgers Business School for professors who could provide commentary about Wall Street's gyrations, supply chain issues, the threats to small businesses and the decision-making of executives announcing employee pay cuts.
Press: For all media inquiries see our Media Kit