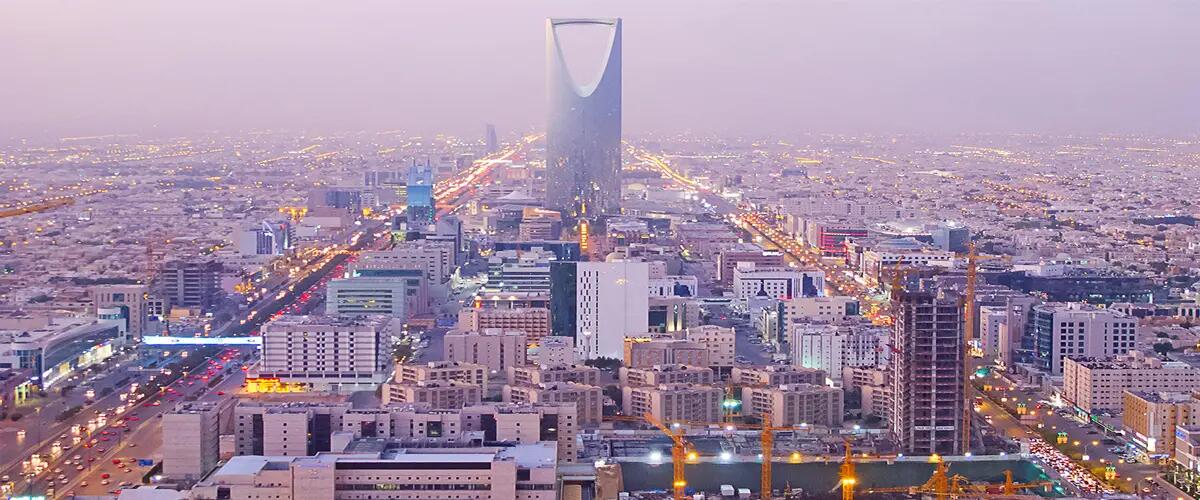 Reputation for employer branding takes Rutgers MBA alumnus to Saudi Arabia
Alumni profile update: Annual contract renewed for Rutgers MBA alumnus working as executive in Saudi Arabia
"It has been a fascinating year and promises to also be very interesting in 2017 as I begin my second year in the Kingdom of Saudi Arabia. This is exceptional since the Saudi Electricity Company in Riyadh is in a tight budget mode and laying off contractors. My Rutgers MBA, experience, and skills continue to advance my career goals.
"Overall, the life of an ex-pat is what you make it. Accept it and use the experience to grow as a person and an international business executive. What is paramount is remembering that you are a guest in a foreign land who is being paid very well for your expert knowledge and expertise."
- Johnny Torrance-Nesbitt, Rutgers MBA, Class of '88
Job offer in Saudi Arabia
Johnny Torrance-Nesbitt, Amherst Anthropology graduate and a Newark native, transferred to Rutgers graduate business school from the University of Michigan, turning down acceptances at UCLA, USC, Northwestern and Arizona. At Rutgers, he received full graduate school funding through a Ralph Bunche fellowship. While at Rutgers Business School, Torrance-Nesbitt interned at a New York City executive recruiting firm in between day classes and over the summer months.
At RBS – Newark, Torrance-Nesbitt concentrated in finance and management at RBS under Professors Nancy DiTomaso, Jim Bicksler, and Paul Nadler. He finished in spring 1988.
After Rutgers he joined the MBA corporate finance development program in early 1989 at First Chicago (now JP Morgan) in Chicago as a credit associate and then on to First Chicago Capital Markets, Inc. Leaving the world of corporate finance behind after several years, he pursued a new position in Talent Acquisition/Recruiting with Lockheed Martin in Bethesda, Maryland, as head of corporate staffing in 1996 for several years.
Moving to London, England, in 1998 to wed and become a step-father, Torrance-Nesbitt pursued his interest in international living and UK travel. He was recruited back to the U.S. in 1999 by a progressive dot.com startup, Unext LLC of Deerfield, IL as director of global staffing.
In 2002, Torrance-Nesbitt started at Monsanto in St. Louis building the firm's first employment branding function and sole manager for Monsanto earning Fortune magazine's prestigious "Best Place to Work Award" in 2004 and 2005.  
Since Monsanto, Torrance-Nesbitt has led several other talent acquisition functions at Florida firms before joining the global RPO firm, Randstad in 2014 as a RPO employer brand director out of Atlanta. Torrance-Nesbitt is a published global writer in his field, both on-line and in print form for several employer branding outlets. He has served as a panelist for Recruitment Buzz (Wales, UK); has written, "How Employer Branding Can Help with Organizational Change Management" and "Senior Leaders Need Training in Employer Branding."
Torrance-Nesbitt's successes in employer branding since 2002 and a deep network of industry contacts, he recently received an outstanding offer for 2016 to work in the Middle East for the Saudi Electricity Company in Riyadh, Saudi Arabia, as their employment brand expert.
Amherst College published a story on Torrance-Nesbitt's experiences in Riyadh in November.
"As a cultural anthropology major at Amherst," Torrance-Nesbitt said, "I have always been interested in other peoples and cultures. Living in Great Britain for a year and filling several global executive positions for Unext LLC for our new offices in London, Hong Kong and Singapore, I enjoyed interacting with people in different lands."
"And at Monsanto," he continued, "I especially enjoyed working with our international colleagues in Argentina, Columbia, India, Switzerland, Brazil, Canada, Mexico, and Thailand. The Middle East is an area of the world I am interested in knowing more about and it is a region (like the U.S. and U.K.) that is developing a deep interest in employer branding (as a recruitment vehicle) for its companies. I am grateful to have the opportunity to work for the Saudi Electricity Company (SEC) at its impressive headquarters in Riyadh. (The company was rated No. 5 among the "Top 500 companies to Work for in the Arab World." by Forbes magazine in 2014.
"And my ex-pat package as an American working overseas is extremely lucrative to include both housing and transportation subsides," Torrance-Nesbitt said, "not to mention minimal U.S. taxes."
"I continue to make the most of my Rutgers MBA which has, needless to say, opened many doors for me," Torrance-Nesbitt said.
-Sean Ireland
Press: For all media inquiries see our Media Kit