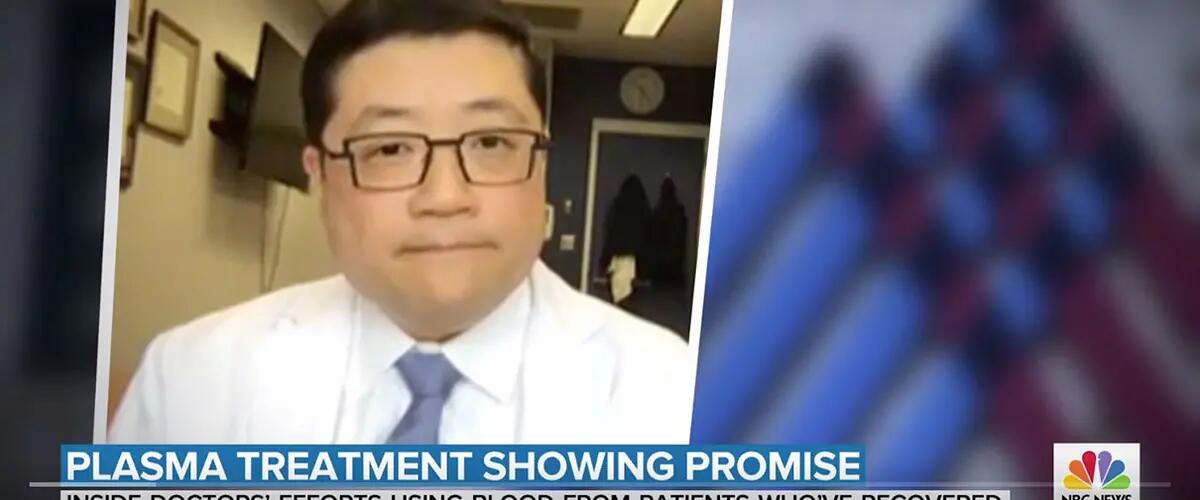 Rutgers EMBA is working on powerful new test to battle Covid-19
Rutgers Executive MBA student Jeffrey Jhang is part of a team of researchers at Mount Sinai Hospital in New York City who are developing a new test that shows the promise of being a powerful weapon against Covid-19.
Jhang, who will complete the EMBA program at Rutgers Business School in May, was interviewed by the NBC News Today program as part of a story on the cutting-edge test that could help make a life-saving technique into an even more powerful weapon.
Listen to more of the news program featuring Dr. Jhang.
Press: For all media inquiries see our Media Kit