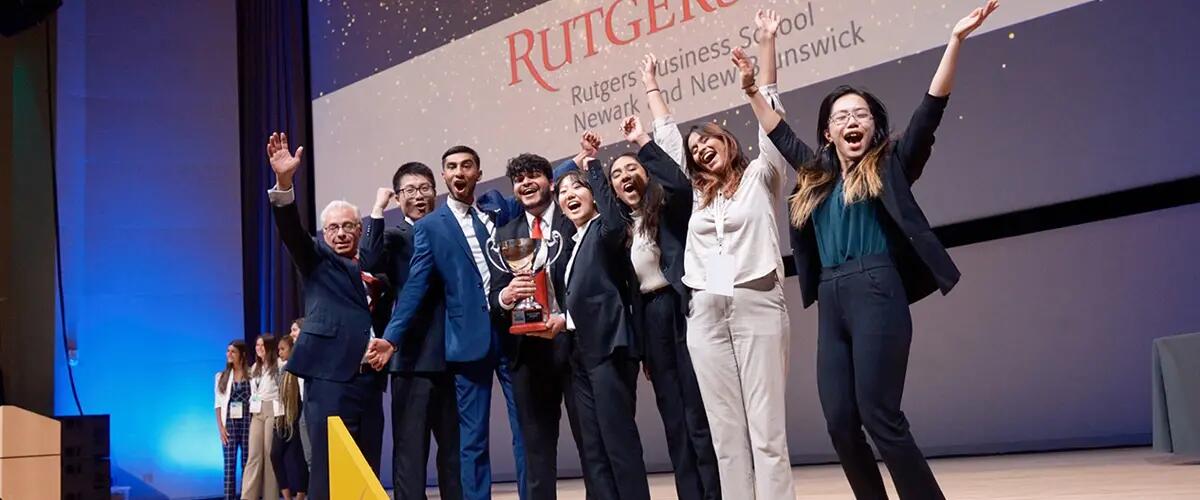 Rutgers Enactus wins first prize for hydroponic indoor garden project
In the Enactus National Competition for Early-Stage Projects, the Rutgers team proposed the gardening method as a way of addressing food insecurity on college campuses.
A team of Rutgers students from the social entrepreneurship club Enactus won first place in the organization's 2023 National Competition for Early-Stage Projects at the University of Texas-Dallas.
A total of 223 teams from colleges across the U.S. submitted projects to Enactus. Over three days, the teams competed in three rounds. The Rutgers team, which included students from Rutgers Business School, made it into the finals with teams from 16 other schools.
Enactus, which promotes business as a catalyst for positive and environmental impact, required the teams to create their own early-stage projects for the competition. The projects were judged on how they defined and communicated their project, its long-term sustainability and community impact. The competition aims to provide feedback that promotes the development of the projects.
The Rutgers students created a self-contained hydroponic indoor garden system to help address the issue of food insecurity, which affects many college students including students at Rutgers University. The team's system would fit into a large closet and can produce up to 2,000 heads of lettuce per year or similar yields of other crops.
The Rutgers team was made up of students from across the university. The seven team members were: Galen Shi; Rutgers, psychology, information technology and informatics; Mihir Chandra, RBS, finance; Rehan Yadar, RBS, supply chain management; Joyce Lee, SAS, public policy and sociology; Harshitha Kota, RBS, finance and Business Analytics and Information Technology (BAIT); Neha Karnam, BAIT; Isabel Li, RBS, marketing and BAIT. The team was advised by Gino Gentile, director of the undergraduate Office of Career Management at Rutgers Business School-New Brunswick.
Press: For all media inquiries see our Media Kit