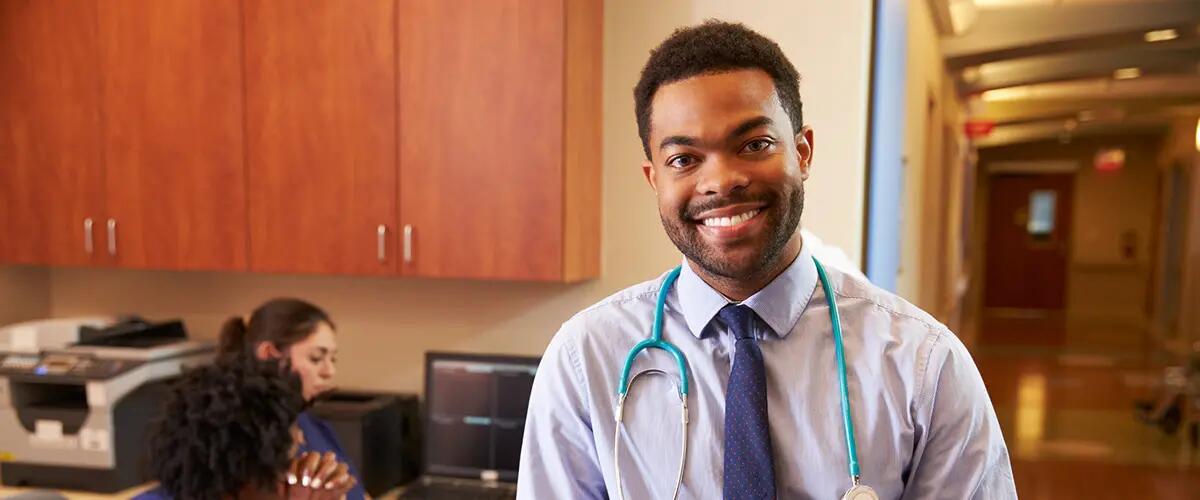 Rutgers Executive Education introduces accelerated program in Strategic Healthcare Management for Practices
Rutgers Business School Executive Education (RBSEE) is introducing its newest Mini-MBA™ program: Strategic Healthcare Management for Practices. The program will be offered for five consecutive Wednesdays at The Heldrich Hotel in New Brunswick, N.J., with the first session scheduled for Feb. 3, 2016.
In addition to clinical expertise, contemporary healthcare professionals and managers need to understand rapidly evolving regulatory requirements, standards of quality and accountability and the mindset of contemporary patients. Understanding the fundamentals of accounting, business and law as they apply to the field is also critical in today's complex healthcare environment. 
"This Mini-MBA: Strategic Healthcare Management for Practices addresses an unmet need in the healthcare industry," said Program Manager Jennie Fine. "Healthcare practices are small businesses, and the reality is that operational or compliance-related inefficiencies are a drain on time and resources."
"Educating healthcare professionals about the many elements of effective practice management allows them to implement streamlined processes and ensure compliance ultimately allowing them to focus on their most important goal – patient care," Fine said.
Healthcare providers and administrators will benefit by gaining a real-world picture of the key elements of today's practice management, allowing them to make business and operational decisions to support excellent patient care. The course offers a holistic view of today's current healthcare environment, starting with an overview of the rapidly changing U.S. healthcare system. During the program, each day will consist of two in-depth modules that will include interactive faculty-led presentations, individual and group exercises, readings and robust group discussions. 
Throughout the duration of this accelerated schedule, participants will gain a deeper understanding of current considerations in healthcare inclusive of principles of business, law and accounting, recent U.S. healthcare reform, and key factors in deciding when to remain independent or to join a larger practice or healthcare system. See a detailed curriculum overview here.
Taught by seasoned experts with extensive hands-on experience in the healthcare industry, the program includes case studies, interactive sessions and class exercises, accompanied by valuable networking opportunities with faculty and fellow participants.
"In this era of ever-expanding healthcare institutions, the Mini-MBA educates healthcare providers and managers about the implications of joining a larger organization, and provides the tools for effectively understanding evolving regulations on any scale," Fine said.
Registration is now open for the Mini-MBA™: Strategic Healthcare Management for Practices program.  For more information, please contact Jennie Fine, program manager at: 848-445-9418 or jfine@business.rutgers.edu.
Rutgers Business School Executive Education (RBSEE) has been a leading provider of management education programs for more than 50 years. RBSEE designs and delivers programs for both organizations and individuals. Each year, thousands of people participate in RBSEE's programs covering a wide range of topics including management, strategy, marketing and leadership.
Press: For all media inquiries see our Media Kit