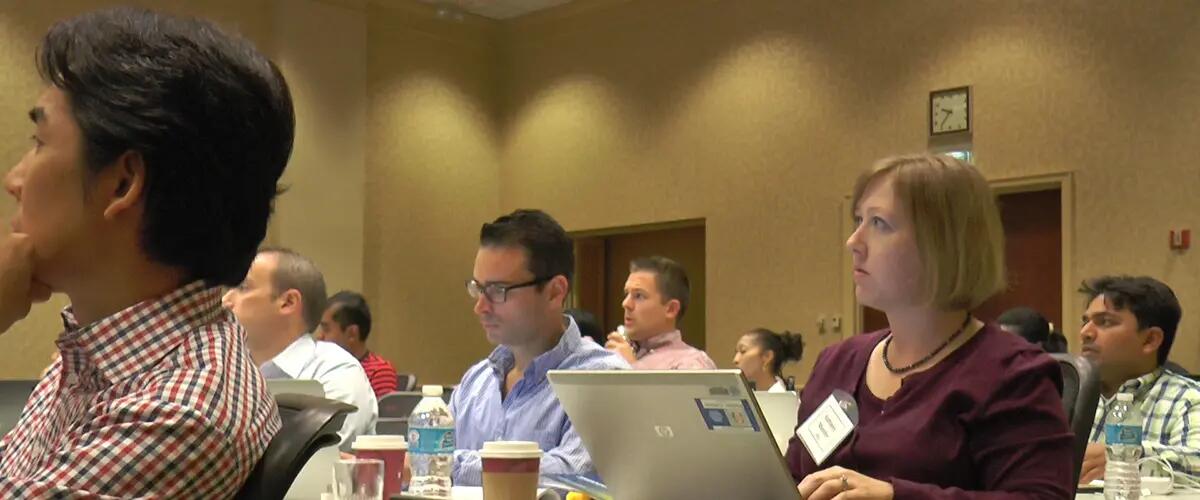 Rutgers Executive MBA ranked #20 in the U.S. by the Financial Times
High salary increase, high total salary and high marks for career progress in Rutgers EMBA's annual ranking
The London-based Financial Times ranked Rutgers Executive MBA (EMBA) #20 in all-U.S. solo (not-with partners) EMBA programs in its annual ranking of the top 100 Executive MBA programs in the world for senior working managers.
Rutgers EMBA graduates three years after graduation saw a 49% increase in their salary, ranking #8 in the U.S. for "Salary Increase," with EMBA alumnus averaging $169,010, good for #16 in "Total Salary" in the U.S. according to the survey. Rutgers EMBA also earned high marks for the "career progress" of its graduates ranking #10 in the U.S.
Career progress is "calculated according to changes in the level of seniority and the size of company alumni work in now, versus before their EMBA degree," according to the Financial Times.
The EMBA program was also recognized as one of the top 10 programs in the world for "corporate strategy," ranking #9 as rated by the 2011 graduates.
The 20-month long program at Rutgers is designed to provide the theoretical tools, the practical insights, and the vital hands-on skills essential to compete in the global economy.
"With the business world constantly changing in this knowledge-intensive economy, our EMBA program is reengineered every year to guarantee an education that is relevant, practical and timely," said Farrokh Langdana, director of Rutgers EMBA, and professor, Finance & Economics at Rutgers Business School.
"These rankings reflect our EMBA faculty and staff as among the best in the world who work with students that are incomparable in their dedication, experience, and in their esprit de corps, to craft an EMBA program of uncompromising quality," said Langdana.
According to the Financial Times methodology, "EMBA programs must meet strict criteria in order to be considered for the ranking. The schools must be accredited by either the US's Association to Advance Collegiate Schools of Business or the European Equis accreditation bodies. Their programs must also have run for at least four consecutive years. In 2014, 134 programs from 32 countries took part in the ranking process, including 17 offered jointly by more than one school."
Overall, Rutgers EMBA ranked 70th in the world, up two places from the #72 ranking in 2013; 33rd in the world in Career Progress, 51st in the world in salary increase; 30th in the world in the Doctoral ranking, and 46th in the world in Total Salary.
Press: For all media inquiries see our Media Kit