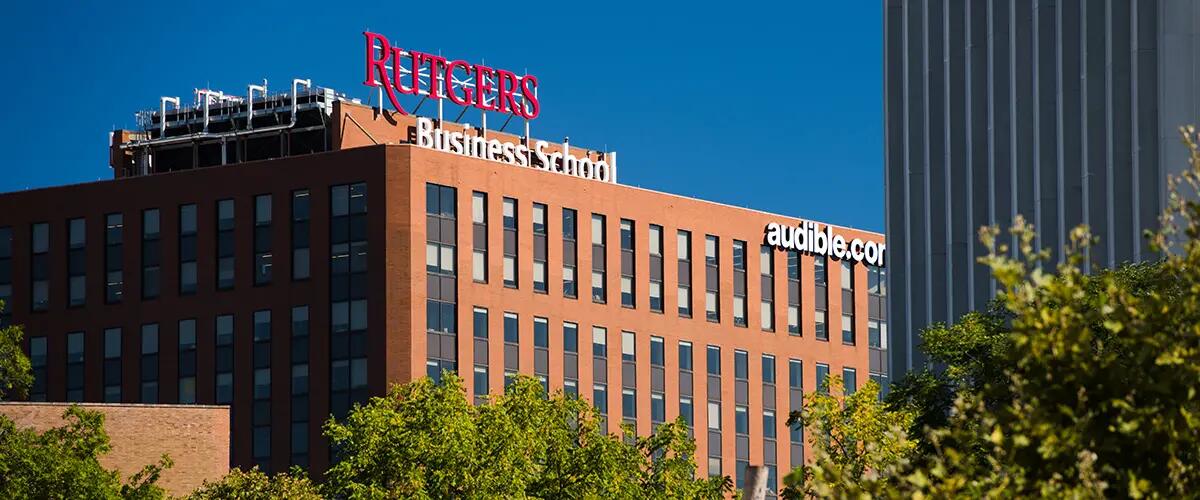 Rutgers Executive MBA ranked #33 in the world by Ivy Exec
Strong reputation and career advancement propel Rutgers EMBA
Ivy Exec Inc. ranked Rutgers Business School No. 33 in the world in its inaugural 2016 Top EMBA Program Rankings of the top 50 traditional Executive MBA programs in the world. Following a comprehensive survey that scored over 300 Executive MBA programs Rutgers Executive MBA scored high marks for reputation (#26 in the world), career advancement (#28) andglobalness (#29).
The Ivy Exec 2016 Top EMBA Program Rankings were derived from a quantitative survey of Ivy Exec's executive community, 90% of whom seek educational advancement. Ivy Exec is a membership based professional development resource with over 600,000 members worldwide.
The 20-month long EMBA program at Rutgers is designed to provide the theoretical tools, practical insights, and vital hands-on skills essential to compete in the global economy.
"With the business world constantly changing in a knowledge-intensive economy, the Rutgers EMBA program is reengineered every year to guarantee an education that is relevant, practical and timely," said Farrokh Langdana, director of Rutgers EMBA, and professor, Finance & Economics at Rutgers Business School.
"These rankings reflect our Rutgers faculty and staff as among the best in the world who work with students that are incomparable in their dedication, experience, and commitment to each other, to craft an EMBA program of uncompromising quality," said Langdana.
Ivy Exec created in depth profiles of each school including information about tuition, application deadlines and cohort composition in addition to the rankings factors: Reputation, Career Advancement, Curriculum, Globalness and Life Balance [Visit the Rutgers Executive MBA profile].
The goal of the rankings according to the methodology was "to help our community members and visitors to the Ivy Exec website learn more about top Executive MBA offerings worldwide and how they compare based on factors our community deems important for differentiating among Executive MBA offerings around the world; and to provide insights to Ivy Exec's education partners that will help them continue to refine their Executive MBA value propositions and attract top caliber students."
Press: For all media inquiries see our Media Kit