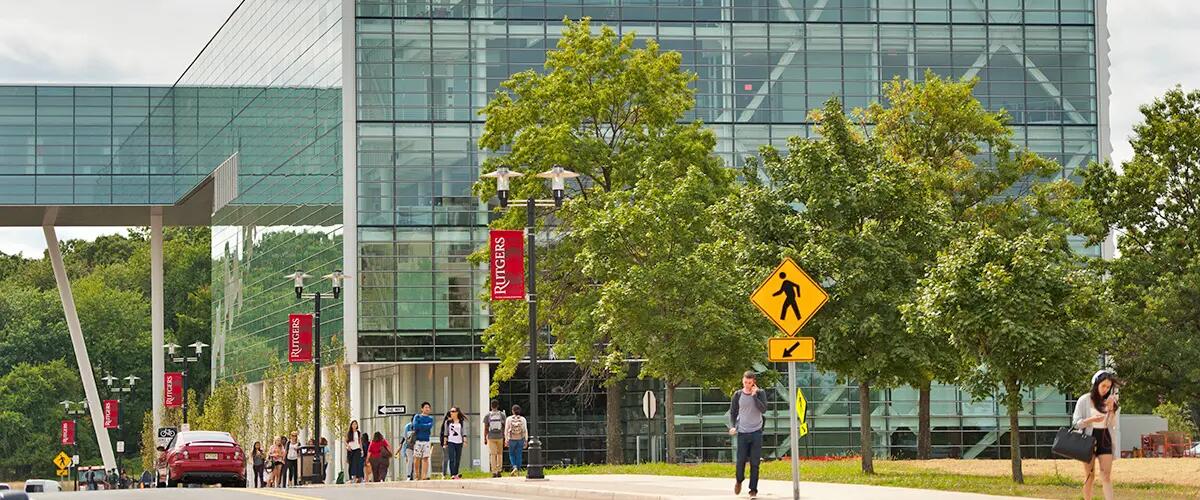 Rutgers Future Business Leaders of America sweep state leadership conference with a record 68 awards
The chapter of Future Business Leaders of America-Phi Beta Lambda at Rutgers Business School-New Brunswick won a record 68 awards at the 2016 Phi Beta Lambda State Leadership Conference in April.
Forty students representing Rutgers competed against students from colleges and universities across the state. The record number of awards received by Rutgers included a total of 38 first- or second-place prizes.
The chapter also received the membership expansion award as its members now exceed 100, and it was recognized for having the largest local delegation at the conference, which was held in Edison. In addition, Sunny Sheth, an executive board officer for the Rutgers Chapter, was elected to serve as president of the New Jersey State Phi Beta Lambda organization for 2016-2017.
During the state leadership conference, students competed in a variety events, ranging from public speaking on emerging business issues to conceptual exams in financial analysis and decision-making.
"I was pretty nervous about competing in two presentation-style competitions, questioning why I hadn't signed up for some objective tests instead," said first-time competitor Gurleen Gill, who is a freshman at Rutgers Business School. "However, by the end of the night, I was glad I decided to step outside my comfort zone in order to gain some valuable experience."
The conference challenges students to apply their skills and knowledge outside the classroom and to compete against students they have never interacted with before. For several continuing members, the event also provides an opportunity to network with keynote speakers from various professional disciplines and industries.
Students who receive first and second prizes at the state leadership conference are eligible to compete at the national Phi Beta Lambda Leadership Conference. This year, the national conference will be held in Atlanta, Georgia.  The Rutgers chapter won 15 awards at the national conference last year in Chicago.
Rutgers Chapter President Dhara Singh said this year the chapter hopes to "continue its legacy on the national level and guide its local members to compete."
Rutgers PBL is affiliated with Future Business Leaders of America-Phi Beta Lambda, a nonprofit 501(c)(3) education association with a quarter million students preparing for careers in business and business-related fields. Future Business Leaders of America - Phi Beta Lambda, is the largest student business organization in the country with more than 250,000 members nation-wide, including a growing international presence in countries such as China and Greece. It helps students to develop professionally so they succeed in business and professional environments.
Press: For all media inquiries see our Media Kit