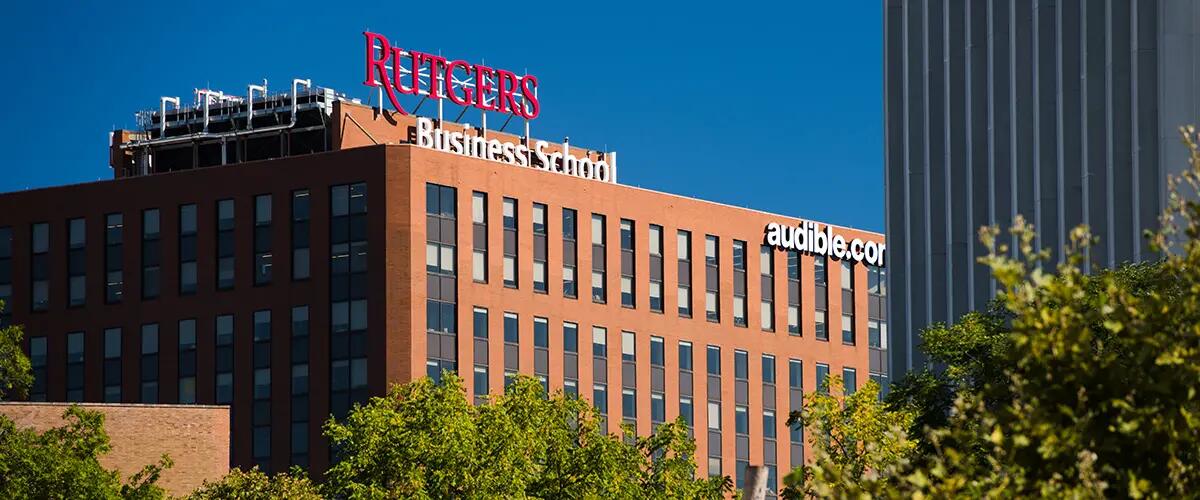 Rutgers Master of Financial Analysis program recognized as one of the top programs in the New York metropolitan area
One-year Master of Financial Analysis ranked the #1 public program in New York metropolitan area
Rutgers Business School's Master of Financial Analysis program (MFinA) was recognized as one of the top programs for finance in the New York metropolitan area by The Financial Engineer, behind only Princeton and ahead of Fordham, Hofstra and Baruch College, making it the #1 public program in the tri-state area. Overall, Rutgers Business School's MFinA program was ranked #32 in the nation out of 94 masters programs profiled.
The Financial Engineer looked at the GMAT scores, GPA, acceptance rate and employment factors like starting salary and the number of graduates employed at graduation and three months after graduation in determining the ranking [see methodology].
"Rutgers Master of Financial Analysis program was created to make obtaining a CFA achievable," said Lei Lei, Dean of Rutgers Business School. "This recognition by The Financial Engineer is validation for our efforts to provide students the education they need to prepare to take the CFA exam," she said.
Rutgers MFinA degree is one of only 10 CFA Institute Partner Schools to offer a one-year masters' degree that helps prepare students to take the CFA exam.
The program is led by Dan Weaver, professor of finance and economics, who has published over 25 articles in prestigious finance journals and been widely quoted in newspapers across the country including The Wall Street Journal, New York Times, as well as appearing on CNN and CNBC.
"Because of our close proximity to New York City, we have many partners – like the New York Society of Security Analysts or NYSSA – to ensure our curriculum is relevant, not only for the CFA exam, but to work in the finance industry today," said Weaver.
Founded in 1766, Rutgers is the 8th oldest University in the United States and one of nine Colonial Colleges that includes Harvard, Yale, Princeton, and Columbia. Rutgers Business School's MFinA one-year program is offered on the Livingston Campus at Rutgers University – New Brunswick, only 41 kilometers to New York City.
Press: For all media inquiries see our Media Kit