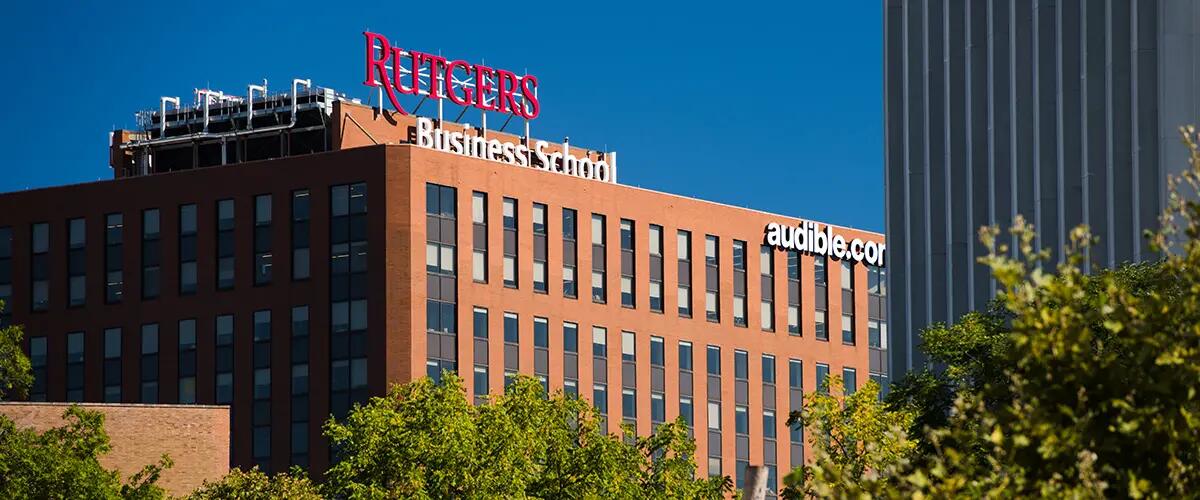 Rutgers Masters of Governmental Accounting earns top 15 ranking from U.S. News
Program ranks #13 in the nation for non-MBA online graduate programs out of 118 ranked schools; student engagement highlights ranking, placing #15
Rutgers Business School's Masters of Governmental Accounting program achieved high marks in U.S. News & World Report's 2015 ranking of non-MBA online graduate business programs landing at #13 in the nation.
The publication researched 118 non-MBA online graduate business programs including master's degrees in accounting, finance, insurance, marketing and management.
In its methodology, U.S. News felt that separating online MBA programs for the first time from other master's-level business programs would better serve students, who would be able to make more accurate comparisons. "Many students are searching out discipline-specific degrees in areas such as accounting and finance to further their careers," they wrote.
The Master of Accountancy in Governmental Accounting program (GOVMACCY) has been educating students in this niche area of accounting since 2007, 100% online from the beginning.
"It is truly gratifying to see this unique program, which is only the one of its kind in the nation, being recognized by U.S. News and World Report for its excellence among the best online accounting graduate programs in the country," said Irfan Bora, Assistant Professor of Professional Practice in the Department of Accounting & Information Systems and Director of the Master of Governmental Accounting program. "It will allow Rutgers Business School to attract and train the highest caliber of public financial managers and accountants," said Bora.
One of the areas that Rutgers scored well on was "student engagement," which seeks to assess how well students interact with their instructors and fellow classmates.
"The instructors are very qualified and experienced, and are leaders in their respective disciplines," said Mark Katter, an alum of the program who lives in Utah. "I was very impressed with the personal attention I received from the instructors and administrators whenever I had a question or concern, and I always had a rapid response," said Katter.
Accounting for 33 percent of the ranking, "student engagement" also measures instructor accessibility and responsiveness as well as "the experience the instructors create so that students stay enrolled and complete their degrees in a reasonable amount of time" according to U.S. News.  
"When I started the program I had two children under the age of 2 and a husband who worked long hours," said Amy Harrington, who graduated in 2014. "I was amazed at the organization of the online program, the quality and availability of the faculty, and the relevance of the coursework to my career.  This program is perfect for anyone working at any government level.  At the end of the program, I had 3 children under the age of 4 and was still able to make time for them, my career, and the program."
Even though the GOVMACCY program was delivered virtually, both Katter and Harrington travelled to New Jersey to receive their diplomas in person at the Prudential Center in Newark. "Meeting a few of my professors was an experience I'll cherish forever," said Harrington. "They were even kinder in person than they were online!"
Press: For all media inquiries see our Media Kit