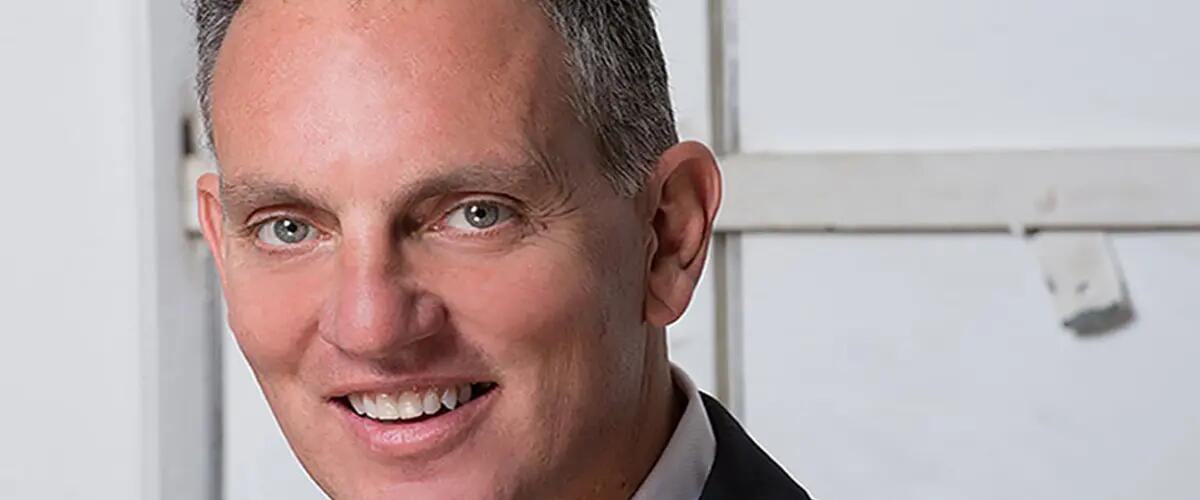 Rutgers MBA alumnus is leading BMI through music industry's changing landscape
In 1994, when he was being recruited to join Broadcast Music Inc., Michael O'Neill was asked what he knew about the music industry.
"I love music," he told then CEO Frances Preston, "but I don't write music, and I don't play an instrument."
What O'Neill knew was the broadcasting business and Preston, as it turned out, was looking for someone who could help BMI increase revenues from the cable companies, television and radio stations that paid BMI to play the music of its songwriters and composers. He could learn the music industry, Preston assured him.
To O'Neill, a Rutgers MBA alumnus, that sounded exciting and challenging enough to leave his job at CBS, where he had started out using his finance skills to help put together the network's sports programming deals.
"I came for a year," O'Neill said, chuckling. "I came for the challenge."
In 2013, after nearly 20 years at BMI, O'Neill became chief executive officer and added the title of president almost a year later. He will return to Rutgers Business School on March 4 as featured speaker at the CEO Lecture Series. The event begins at 6 p.m. at Rutgers Business School's Bove Auditorium in Newark. Everyone is welcome to attend, but registration is required.
O'Neill plans to speak about the changing landscape of the music industry and the challenges of making money for songwriters and composers during the digital age, when access to music is easy – and usually free.
"While the industry has changed, what hasn't changed are the songwriters that we represent. They are the smallest entrepreneurs in the world," he said. "The Internet has this whole concept of free, but for the songwriter that doesn't work, so how do we get businesses to step up and pay for it."
For O'Neill, it has meant testifying before Congress over copyright laws, which he did six months after becoming CEO, and going to court to fight (repeatedly) for fees that provide fair compensation to songwriters.
In the music industry, BMI is an icon. The company, which started in 1939, is credited with bringing jazz and country music into the mainstream by getting musicians air time on radio stations. While recording companies are bigger and often better known to the public, a performing rights organization like Broadcast Music Inc. is integral to keeping songwriters, composers and publishers in business and creating new music.
The company, which operates as a not-for-profit, reported revenues of $977 million last year and distributed more than $840 million to its songwriters -- the highest revenues and royalty distributions in the company's history.
On its website, BMI describes itself as an advocate for the value of music. To get a sense of what that entails, consider this: Its repertoire consists of an estimated 8.5 million musical works created and owned by more than 650,000 songwriters, composers and publishers.
BMI's business is also about understanding the changing tastes of listeners, identifying what is likely to emerge as the next popular genre. It works to nurture musical talent and to maintain the right mix of songs and songwriters to offer to movie companies, radio stations – and Pandora. But the changes wrought by the Internet are huge issues for the industry – and BMI.
"While the industry has changed, what hasn't changed are the songwriters that we represent. They are the smallest entrepreneurs in the world,"
"Consumers don't have to pay for access to music and that has thrown the industry into a tizzy," O'Neill said. "How do you manage through the chaos and make money for the songwriters and keep your employees motivated."
O'Neill, who grew up in Oceanport, N.J., studied business administration as an undergraduate at Montclair University. He decided to pursue his MBA on the advice of his father, who earned his college degree by attending classes at night and later went on to become a vice president at Exxon.
His father told him a college degree was no longer enough if he wanted to run a company, so O'Neill spent two years working in the accounting department of a pipe manufacturer in Harrison and then went for his MBA, concentrating his studies in finance and marketing.
The job at CBS, he said, was a key move in his career. When he was first offered it, he said he was disappointed that it emphasized finance rather than marketing.
"I was blessed in the sense that I wasn't afraid to take the job in finance. I thought I could always move into sales and then marketing," he said. "If I hadn't been open to trying it, I would have missed a great opportunity."
O'Neill said the position of chief executive at BMI started looking like a possibility in 2010. "I had been running the whole licensing group at the time. I had been given responsibility for the writer-publisher group, which is the creative side, as well as distribution," he said.
"To me, it was like the company was telling me I could do it," he said. "They were giving me these huge areas of responsibility and saying, let's see how you run with it."
Snapshot of a CEO: Michael O'Neill
Title: chief executive officer, president
Company: Broadcast Media Inc., Lower Manhattan
Age: 53
Born: Oceanport, N.J.
Family life: Married 26 years; two teen-age daughters
Career highlights: Named chief executive officer of BMI in 2013 after serving as senior vice president, repertoire and licensing; In 2006, senior vice president, licensing; vice president, sales administration, media licensing; assistant vice president, media licensing; In 1995, he joined BMI as director, group and national accounts; previously employed at CBS-TV Network as director, CBS affiliate relations.
Education: MBA, marketing, finance, Rutgers Business School, Newark; undergraduate degree in business administration, Montclair University.
Favorite music: "I love all music."
Downtime: "I play beach volleyball, and I play golf."
Favorite spot in Jersey: "The beaches. I love Brielle. I love Spring Lake. I love Asbury Park because it's unique."
-Susan Todd
Press: For all media inquiries see our Media Kit