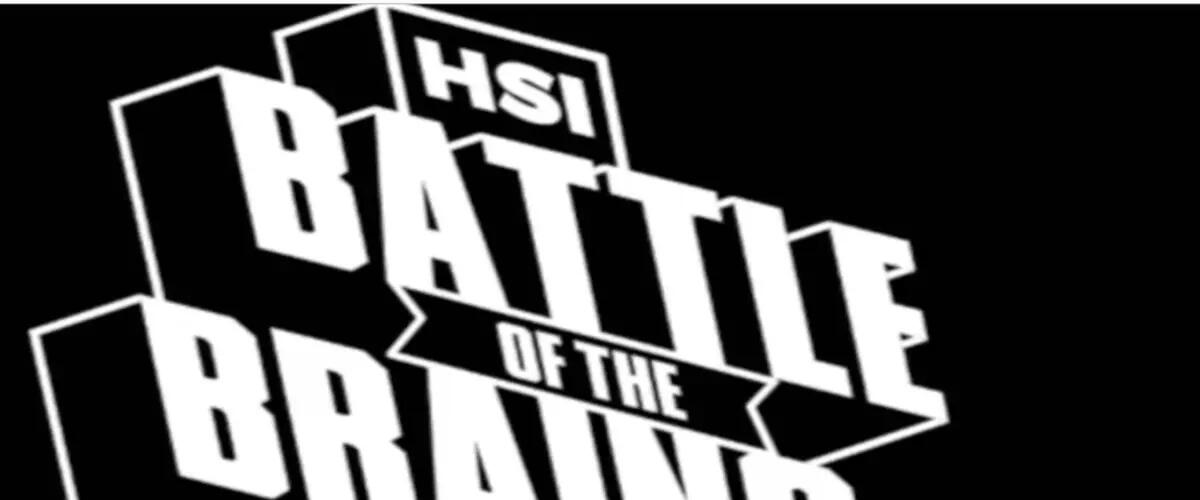 Rutgers-Newark students finish as finalists in inaugural HSI Battle of the Brains
Top Hispanic students from colleges and universities across the country were invited to demonstrate their skills at an event where top companies recruit diverse talent.
A team of Rutgers University-Newark students, including four from Rutgers Business School, advanced to the final round of an inaugural Battle of the Brains competition for Hispanic Serving Institutions.
The invitation-only HSI event was modeled after the three-year-old Battle of the Brains competition for Historically Black Colleges and Universities. The competition was held Oct. 14 through Oct. 17.
Students from 12 colleges and universities across the country, from California State Polytechnic University and Texas State to New Jersey City University, are participating in the competition. Teams competed for cash prizes in an intense hack-a-thon-styled academic challenge and had opportunities to network with companies looking to hire diverse talent.
Rutgers University-Newark was represented by a team composed of Laura Huapaya, a full-time Rutgers MBA student; Alexa Sanchez, Christopher Calle and Leidy Fernandez Polanco, all of whom are undergraduate Honors Living Learning College and Rutgers Business School students; and Cristian Cerratomorales, an honors student at the School of Arts and Sciences.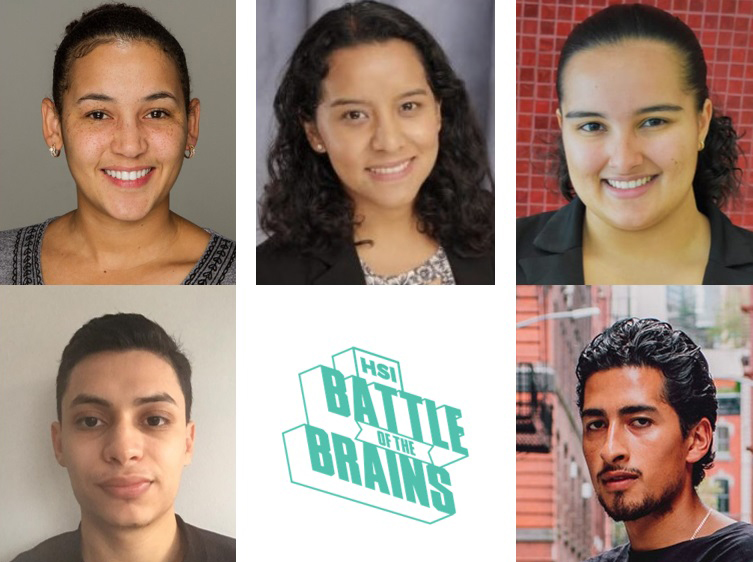 "This is a great opportunity to showcase our skills," Huapaya said before the event. "These competitions usually have real-life problems that make us think and apply everything we've learned in school.
"It is also a great opportunity to network and to learn more about the companies sponsoring the event," she said.
During the competition, the Rutgers team were asked to propose a way of leveraging DELL's strengths to help home-schooling in Hispanic households during the pandemic. In a span of 24 hours, the students did a market analysis, prepared a business plan for providing remote tech support to low-income Hispanic households and developed a mock website. Working remotely, they also recorded a video presentation of their idea.
The idea advanced the team to the final round where they were engaged in a round-robin question-and-answer session with DELL executives.
"Our students were fantastic and came very close to winning," said Rutgers Business School Professor Arturo Osorio-Fernandez.
Osorio-Fernandez, who advised the team, said the networking aspect of the competition was a huge opportunity for the students. The sponsors, including Dell and Lyft have brought together top-performing Hispanic students and they're going to be watching to see if they like the way the work, he said. 
"It's an employment opportunity for the top teams," he said. Osorio-Fernandez said the Rutgers-Newark students all had one-on-one conversations with executives from DELL, Lyft and Expedia.
The students who represented Rutgers University-Newark were selected by Robert Kurland, associate dean of undergraduate programs at Rutgers Business School-Newark; Douglas Miler, associate dean for MBA programs at Rutgers Business School: Engelbert Santana, assistant dean of the Newark Honors Living-Learning Community; and Sofia Pinto-Figueroa, associate dean of undergraduate education at the School of Arts & Sciences-Newark. The selections were supported by RU-Newark Chancellor Nancy Cantor and Rutgers Business School Dean Lei Lei.
Press: For all media inquiries see our Media Kit