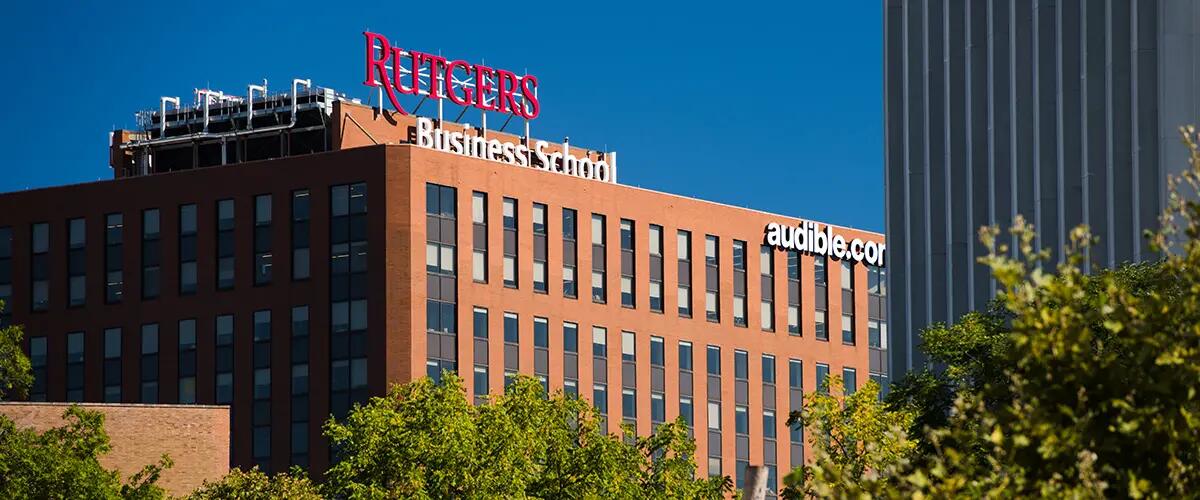 Rutgers ranked #9 in Mid-Atlantic region for part-time MBA programs by Bloomberg Businessweek
Rutgers MBA: Come with your passion, leave with your career
Bloomberg Businessweek ranked Rutgers MBA program #9 in the Mid-Atlantic region in its recent rankings of part-time MBA programs in the United States. It was the first time Rutgers was recognized for its part-time MBA program in the biennial rankings which judge programs based on a student survey rank, academic quality rank, and post-MBA outcomes rank (see ranking methodology).
Rutgers part-time MBA program was re-engineered to become Rutgers Flex MBA program which allows professionals the flexibility to start any time: in the summer, fall, or spring semester, and customize their course load per semester (up to 15 credits). The Rutgers Flex MBA Program is an excellent option for professionals who would like to obtain the knowledge and skill set to boost their career, but who would rather continue working while earning their MBA. The 60-credit MBA program is offered in state-of-the-art facilities in Newark and New Brunswick with satellite locations in Jersey City and Madison.
As the #1 public MBA program in the New York metropolitan according to U.S. News & World Report, 2013, Rutgers provides an outstanding return-on-investment, recently ranked #33 for MBA Pay in the U.S. by Bloomberg Businessweek.
Top 10 Part-Time MBA Programs – Mid-Atlantic Region 
Bloomberg Businessweek, 2013
Carnegie Mellon (Tepper), Pittsburgh, PA
Lehigh, Bethlehem, PA
Villanova, Villanova, PA
Richmond (Reynolds), Richmond, VA
Georgetown (McDonough), Washington, D.C.
William & Mary (Mason), Williamsburg, Va.
Delaware (Lerner), Newark, DE
Maryland (Smith), College Park, MD
Rutgers, Newark and New Brunswick, NJ
Pittsburgh (Katz), Pittsburgh, PA
Overall, Rutgers Flex MBA program was ranked #65 in the Bloomberg Businessweek survey. View the full Rutgers Business School profile for its part-time MBA program at Bloomberg Businessweek.
Press: For all media inquiries see our Media Kit