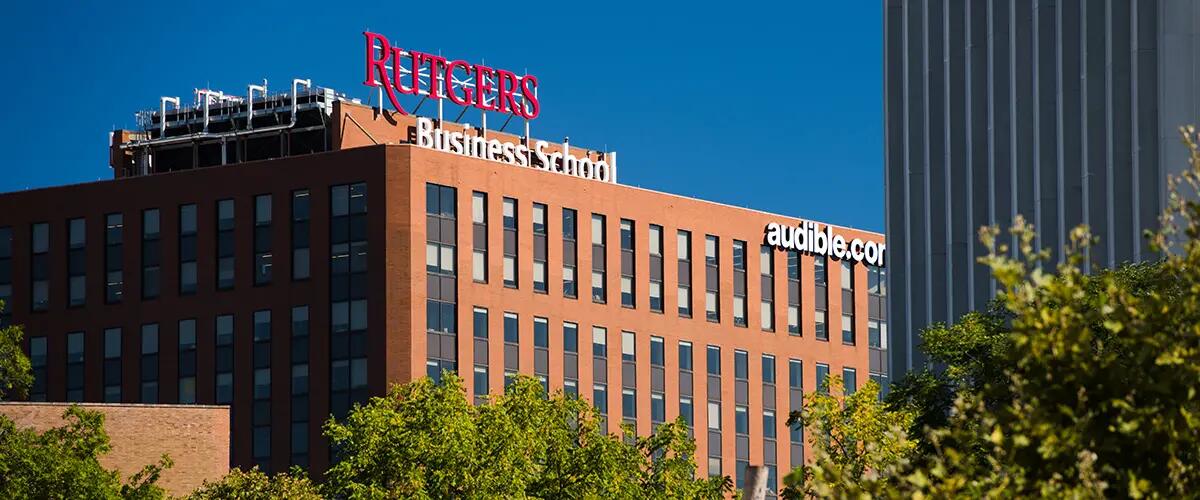 Rutgers Undergraduate Women in Business continues inspirational HerStory tradition
Rutgers Undergraduate Women in Business hosted its third annual HerStory Panel on March 24, attracting nearly 100 students to a night filled with inspirational and lively stories at Rutgers Business School.
Three panelists provided advice and enlightening conversation around the night's theme, "Defying Gender Stereotypes." The panelists were: Syeda Ali, associate brand manager, Listerine, Johnson & Johnson; Danica Dilligard, partner, Ernst & Young; and Patty Gallagher, Executive Director, JP Morgan Chase & Co.
Amanda Pan, president of Rutgers Undergraduate Women in Business (RUWIB), moderated the discussion, which touched on topics ranging from how the women chose their majors in college to their views on work politics and women facing opposition at work.
During the course of the discussion, the panelists commented on the double standards that women face, how to negotiate salaries and raises and the stigma that women in the workplace receive about being— and sometimes not being—a working mom.
When asked what advice she had for students preparing to start their careers, Dilligard emphasized the importance of keeping and sustaining relationships. Gallagher stressed that women need to "speak with confidence" because as she said, "we're all good enough."
The most powerful advice came from Ali who received loud applause when she encouraged everyone in the audience that no matter how busy their careers become always find time to "pick up the phone and call your mom."
A dinner reception after the panel discussion provided students with the opportunity to network and speak with the panelists more informally. This year, the HerStory Panel was celebrated as a Rutgers 250th Anniversary event.
"I couldn't be prouder of the success of RUWIB's Spring marquee event, and would like to thank our panelists for being so gracious with their time, our co-sponsors for the event, and RUWIB's e-board and committee members for their valiant effort in helping me organize and set up this event," Pan said. "It is a huge labor of love and to see so many students come to support the event is truly rewarding."
- Amanda Pan
Press: For all media inquiries see our Media Kit