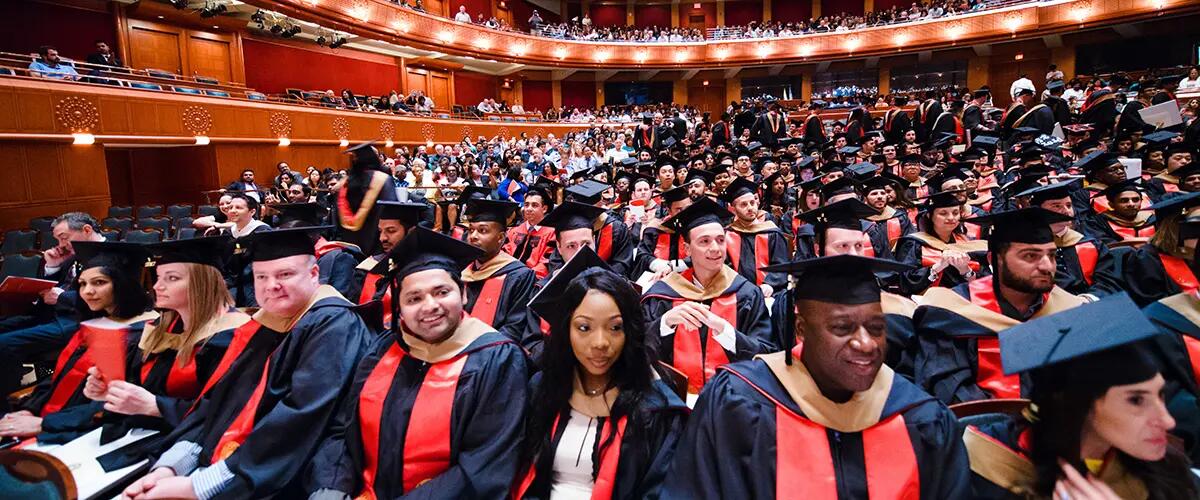 Rutgers University-Newark bestows degrees on 2,275 graduate and undergraduate students
Rutgers University-Newark honored approximately 2,275 graduate and undergraduate students receiving their degrees at the Prudential Center on May 18.
Chancellor Nancy Cantor and Provost Jerome Williams presided over the ceremony that included Rutgers Business School, the Newark College of Arts and Sciences, University College, Graduate School-Newark, the School of Criminal Justice and the School of Public Affairs and Administration. Nearly 700 undergraduate students received degrees from Rutgers Business School.
Newark Mayor Ras Baraka congratulated the Class of 2016 and introduced RU-N's commencement speaker, award-winning journalist  Soledad O'Brien. O'Brien urged graduates to find their passion and make positive changes in the world. "Do not listen to other people's take on the life you should lead," she said.
O'Brien's words were complimented by student speaker Madeleine Ramos (NCAS '16) who shared her dream of becoming one of the first women in history to travel to all 193 countries in the United Nations. Ramos also praised her peers for being committed and engaged with local and international populations during their time at the university.
Rutgers Business School Dean Lei Lei received rousing applause when she took the podium. Lei encouraged the graduating students to be proud of their alma mater and reminded them that they represent the RBS brand to the world. "Tomorrow is yours," Lei said, congratulating the crowd.
Of RU-N's graduates, approximately 1,415 are graduate students and approximately 860 are undergraduates.
Press: For all media inquiries see our Media Kit