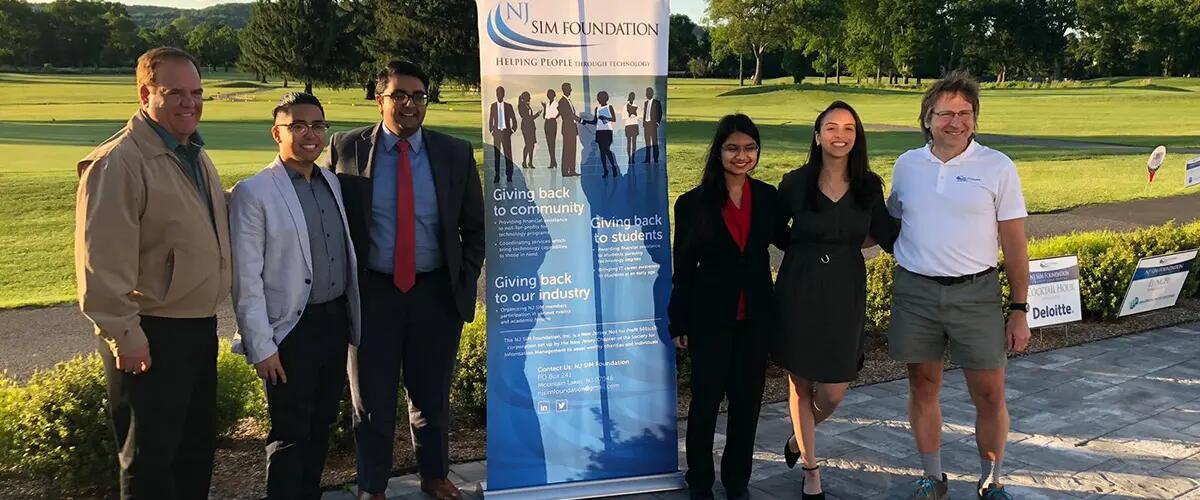 Scholarship will buy student more time to study and mentor
Gabriela Cruceta, a rising senior studying supply chain management and management information systems at Rutgers Business School, was awarded a $2,500 scholarship from the New Jersey SIM Foundation.
The foundation is a not-for-profit arm of the New Jersey Chapter of the Society for Information Management. It awards scholarships to college students who have demonstrated academic excellence, leadership and a commitment to community service.
Cruceta, who is doing a summer internship in cyber risk at Deloitte, said she decided to study management information systems when she realized she was the person everyone came to when they needed help with technology. "Whether it was hardware or software, I was that person people came to for help," she said. "I did it willingly. I liked to do it."
At Rutgers, Cruceta, who was born in the Dominican Republic, is active in MISA short for the Management Information Systems Association where she enjoys mentoring. "I strive to help others who are like me in establishing their professional career," she said in a speech at the NJSIM Foundation awards ceremony on June 3.
"With the help of this scholarship, I will be able to spend more time mentoring my fellow students." - rising RBS senior Gabriela Cruceta.
"After hosting one event, I accounted for three individuals who received internships and full-time offers at one firm," she said. The scholarship money, she said, will make it possible for her to spend less time working and more time helping to coach and make connections.
"With the help of this scholarship, I will be able to spend more time mentoring my fellow students," she said. "My ultimate goal is to find a way to make opportunities for minorities more accessible because it was hard for me to find these opportunities as an immigrant with zero connections."
Cruceta was one of four students selected to receive scholarships for the 2019 academic year. The other winners are students at the New Jersey Institute of Technology, Stevens Institute of Technology and Seton Hall University.
Press: For all media inquiries see our Media Kit