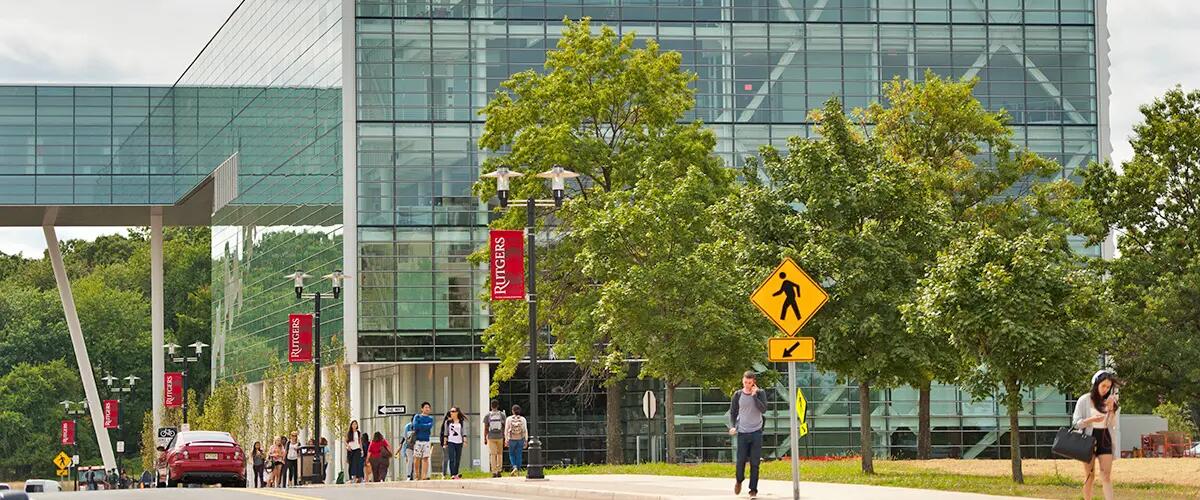 Student entrepreneurs offered help around the huge hurdles of building mobile apps
For a limited time, app maker Bizness Apps is giving Rutgers students a chance to use its software - for free.
Developing the next big mobile app has become the place of dreams for entrepreneurial business school students – until their ideas run into the wall of technology required to actually build it.
"Day in and day out, I encounter students with amazing ideas for apps, and the one factor that halts their progress is having the capital to hire a developer to make it a reality," said Alfred Blake, Rutgers Business School's assistant director of undergraduate entrepreneurship programs.
Rutgers Business School students now have a chance to use Bizness Apps software for free to turn their ideas for mobile apps into real products in the $41 billion industry. To get an idea of the appetite that exists for apps, consider that by 2020, consumers are projected to spend over $101 billion on them.
Andrew Gazdecki, CEO and founder of the do-it-yourself app and website development platform, is partnering with Rutgers as a way of giving back to student entrepreneurs.
"For a lot of students looking to create a start up in college, the No. 1 hurdle is just getting started," said Gazdecki said, who started his own company when he was 21 years old. "It takes time and it takes programming skill sets, and for a lot of students, that's a huge road block," he said.
Gazdecki is offering students free access to the Bizness Apps platform, Apple and Google developer account hosting at no charge, free access to app building and marketing resources and 24/7 email support.
Blake said Gazdecki's philanthropy provides a great opportunity for Rutgers students who are developing apps with the hopes of taking them to market.
"We are thrilled," he said, "to have this partnership with Bizness Apps to help make our students' visions a reality."
Press: For all media inquiries see our Media Kit