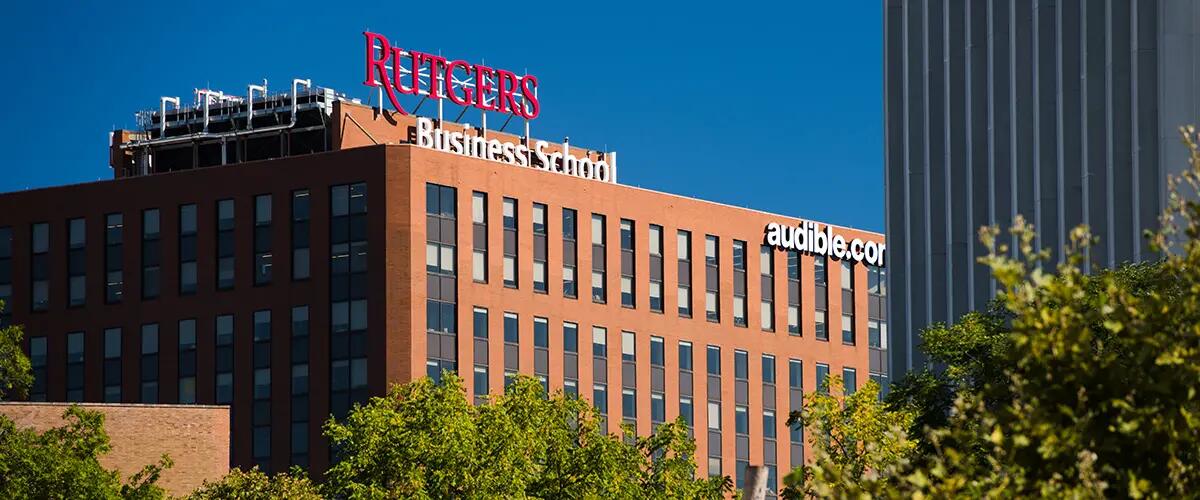 Student Perspective: Blizzard of 2010 can't stop student from researching company in CFA Institute's Global Investment Research Challenge
Senior Andre Mendoza gives a first-hand account on how Rutgers differentiated itself to become the runner-up in the CFA Institute's Global Investment Research Challenge against over 500 Universities from around the world. The challenge asked student teams to present their research and analysis of a publicly traded company and make a recommendation on whether to buy or sell the company's stock. Rutgers Business School outperformed 15 other business schools in tri-state area including Yale, NYU, Fordham and Baruch, to go on to the global finals held in Omaha on April 8th, where Rutgers was the runner-up.
The New York tri-state area business schools were given the energy company New Jersey Resources to investigate.
The main component of our presentation that set us apart from the rest and allowed us to go to the global finals was our field research.  For future competitions is important for students to know that doing field research is essential to the investment challenge, but it is not easy. 
Part of the field research was to go around the state interviewing the executives of the company's competition, which I did.   The first obstacle that any student would face when trying to set those interviews would be to pass through the gate-keepers and sit with someone at management level to answer the questions. I had difficulties trying to set up the interviews, especially with one company so I ended up contacting the office of New Jersey Senator Robert Menendez for help. His office was very helpful and ended up getting me to sit with someone from the company I wanted to get information from.
Distance can be a factor, but it does not matter when you really want to get things done.  One of my teammates and I traveled over two and a half hours each way to South Jersey to interview the South Jersey Industry's Treasurer.
And a couple of days after the massive blizzard of 2010 after Christmas that paralyzed the region, I had to sit for an interview with an executive from Elizabethtown Gas, in Berkeley Heights, NJ. It was Wednesday December 29th, 2010. I don't have a car, and my teammates had their cars covered with snow, but I decided to head there anyway.  I took the train to the nearest station, which was about two miles away from Elizabethtown. I had checked on a map and even though it was far, it appeared as if I could walk on the main roads. To my surprise the roads were really narrow and the sidewalks were buried with snow.  So I had to face the cold wind, trudge through snow dressed up in a suit while motorists drove right next to me. But I made it and learned valuable insights.
I heard one of the other teams when asked why they didn't visit the Steckman Ridge location of New Jersey Resources in Pennsylvania say that it was too far.  Well, from now on this could be an example that if you want to accomplish something, you have to make the effort and field research will demand efforts beyond crunching numbers.
- Andre Mendoza
Press: For all media inquiries see our Media Kit