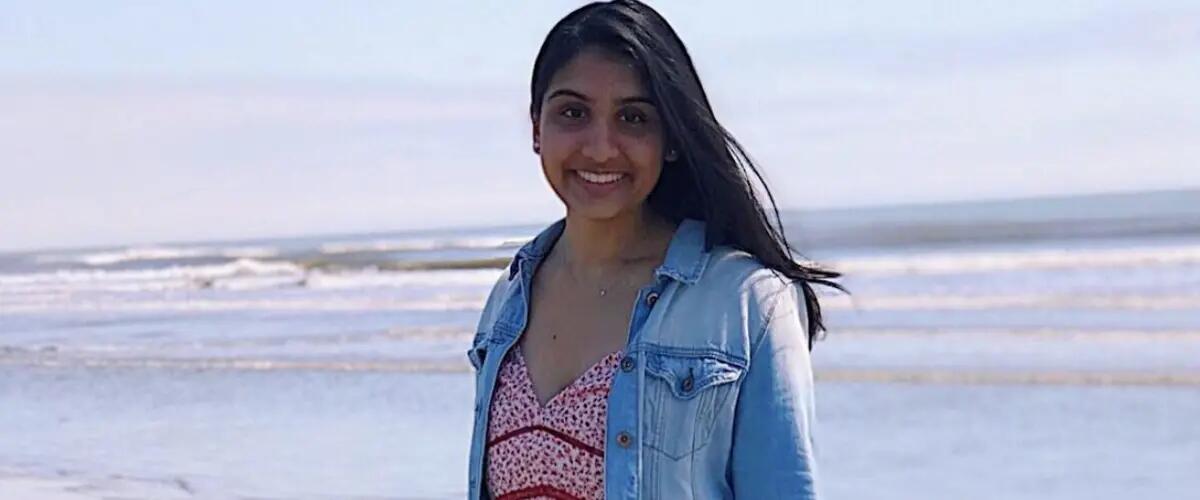 Student pursued opportunities to grow as entrepreneur, leader
When Rutgers Business School student Sri Narayanan was still in high school, she started a summer workshop called Coding Angels that taught the fundamentals of programming to children.
"After the workshop, students would come up to me and tell me that it was the best part of their summer," she said. "They were able to discover a passion that they would have never known about without Coding Angels."
When she founded the organization, Narayanan said it was challenging to get the libraries and community centers on board, and with little funding, she was forced to be resourceful. She purchased Raspberry Pis and connected them to old television monitors to create working computers.
"I would have five or six kits, set them up, and teach the basic concepts to the students, and they would then go on to create their own simple games and programs," Narayanan said. "They were super excited to learn something so fun and useful and share their accomplishments with everyone. It was a really cool experience."
Coding Angels taught Python programming to 150 students, and now Narayanan is working on bringing the workshops to other states such as Georgia and California.
It was one of Narayanan's first ventures and one that helped ignite a passion for entrepreneurism that she continued to follow at Rutgers Business School, where the junior studies business analytics and information technology (BAIT) and marketing.
Last year, Narayanan founded Competitions Zone website with her brother Jai. The goal of the site is to simplify a student's search process to find competitions and case competitions sponsored by companies and make it easier to find competitions based on interest and relevance.
Narayanan also has been involved in Rutgers Women in Business since her freshman year. She is currently the co-president. "I've met so many great, motivated women in business. I went to the Startup Grind Conference in Silicon Valley last spring, taking a group of young women with me, which was such a great opportunity to further my interest in entrepreneurship and business.
"Throughout the year, our organization hosts a variety of professional development workshops and even hosts a mentoring program where upperclassmen are paired with first- and second-year students," she said. "It made such an impact on my time here at Rutgers."
When Narayanan attended the Forbes 30 under 30 conference in Boston as a sophomore, she became interested in venture capital. Once she returned to campus, she joined the Rutgers Venture Capital Club and is currently the co-director of marketing.  She also participated in a venture capital case competition at the University of Virginia that introduced students to the startup and venture capital ecosystem.
"I've met so many great, motivated women in business." - Sri Narayanan
In keeping with her ethos to mentor others, Narayanan is an instructor with First-Year Interest Group Seminars, where she helps incoming freshmen from across the university campus explore various Rutgers opportunities and majors. "This course gives them a great starting point on how to navigate their first year at Rutgers," she said. "The amazing thing about teaching this course is that it's a two-way street because apart from inspiring my students, I am able to learn so much from them."
Narayanan's involvement and leadership at Rutgers was recognized earlier this year when she received the 2019 "Rising Star Award" from the New Jersey Business and Industry Association.
When asked how she manages to accomplish so much and still get eight hours of sleep, Narayanan said, "I love lists.  I make a list of everything I have to do, figure out the three most important things I have to do in a day, fit them into my schedule, and do the hardest tasks first."
- Bonnie Schultz
Press: For all media inquiries see our Media Kit