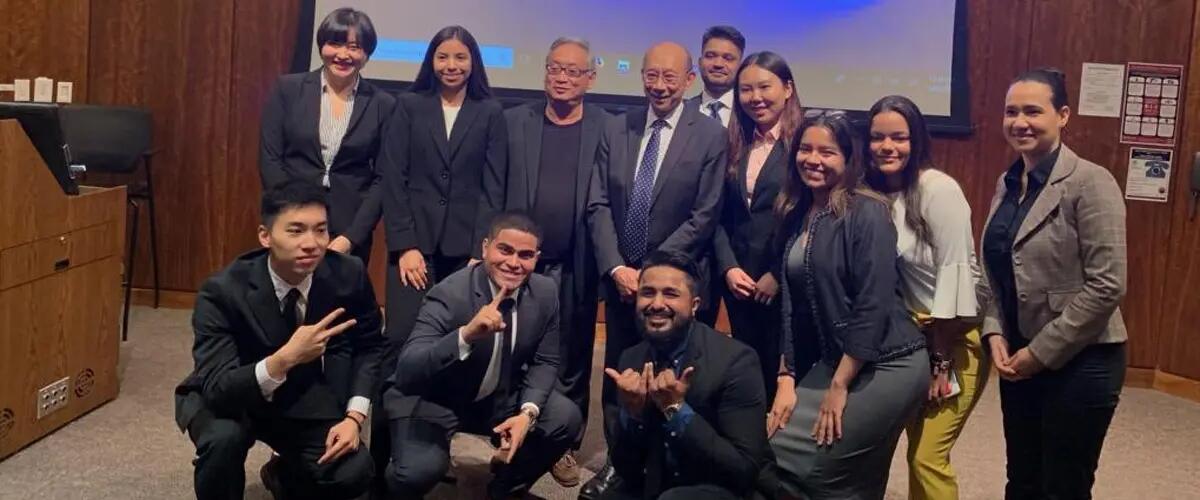 Student teams pitch stock ideas to veteran investment leader
Sponsored by the Whitcomb Center for Research in Financial Services, the Whitcomb Security Analysis competition challenged students to research, present and defend positions on company stocks.
It doesn't get more "hands-on" than having to defend your position on a stock to an investment professional who has decades of experience on Wall Street. Undergraduate-Newark students Johan Moran, Martha Roa and Abdul Rehman rose to the occasion to win the 2019 Whitcomb Security Analysis competition. 
With a recommendation to "Buy" the company stock ResMed (RMD), Moran, Roa and Rehman used slides of detailed data, anecdotes about the company's leadership and analysis of the competition to impress the judge of the competition, FT Chong, Head of PineBridge Private Capital in New York, to take the top prize.
Francis NG, professor of finance and economics, mentored the students frequently to prepare them not just for the competition, but for future career opportunities in finance. "These students put in a lot of time and effort and they really know the ins and outs of analyzing securities," he said.  
Press: For all media inquiries see our Media Kit