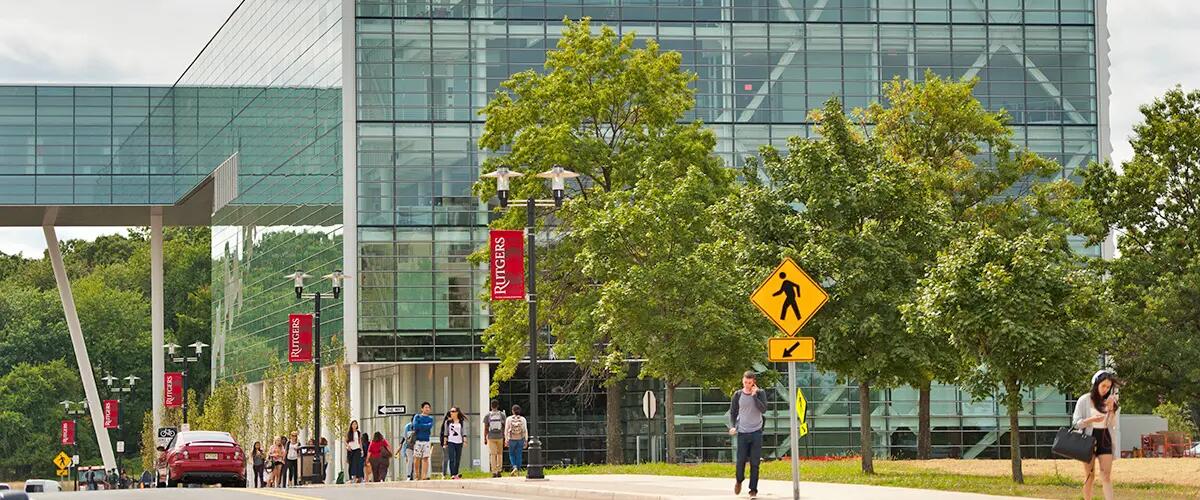 Student's business skills (and good heart) lay the foundation for a charity
"I hope to find many ways to help." - Rutgers Business School student Sam Bensley.
Some high school graduates find themselves asking for a fancy car. Others may ask for a vacation. Sam Bensley asked for a gift of going on a trip – not to live it up, to help others.
"I had gone with my family to Nicaragua when I was 15," said Bensley, now a Rutgers Business School senior. "I fell in love with the culture. You unfortunately could see so much poverty but you also saw people who were humble and happy. My high school graduation gift was to go back to do volunteer work."
But he didn't want it to end there and knew he needed better tools to make a bigger impact.
"Rutgers Business School taught me through areas like marketing class about reaching out to prospective donors and communicating a cause to the public," he said. "I had a dream of being able to raise money where many things could be given, including sports equipment."
His second of two Nicaragua trips during college had him going this past winter with some of his fraternity members to Villanueva, a community that had only one kickball for all the sports activities the children played, Bensley said.
Partnering with the Peace Corps, the students set up a sports camp with roughly 100 soccer balls, along with other sports equipment, and spent part of the camp teaching about important areas such as gender equality and sportsmanship.
But a big part focused on what all children should have the chance to do – play.
"When we were done, the equipment was given to them and it feels so good to know they'll have a chance to enjoy themselves this way," he said. "Sports can give you positive self-esteem, teach teamwork and just give them the exercise they need. But when you see children that would take part of the lunches we gave them home to their families because they're so hungry, you wish you could do even more."
The charity he created, The Nicaragua Project, recently received the coveted 501c3 status. "It means so much – for example, it changes things in terms of grants," he said. "I have high hopes for the charity's future."
Bensley is scheduled to graduate in May with a bachelor's degree in marketing and has accepted a job with Aldi. He will start working as a district manager for the company in the fall. "I won't have as much time as I would like for the charity, but I hope to be more involved later," he said.
He's already seen so much come from his effort that he wants the next trip to have even more impact. His plan is to run as many as three athletic camps with 16 to 24 volunteers, once again partnering with the Peace Corps.
"When you see children not even having the chance to be kids, that's not fair," he said. "These communities are inspiring and I hope to find many ways to help."
- Eric Butterman
Press: For all media inquiries see our Media Kit