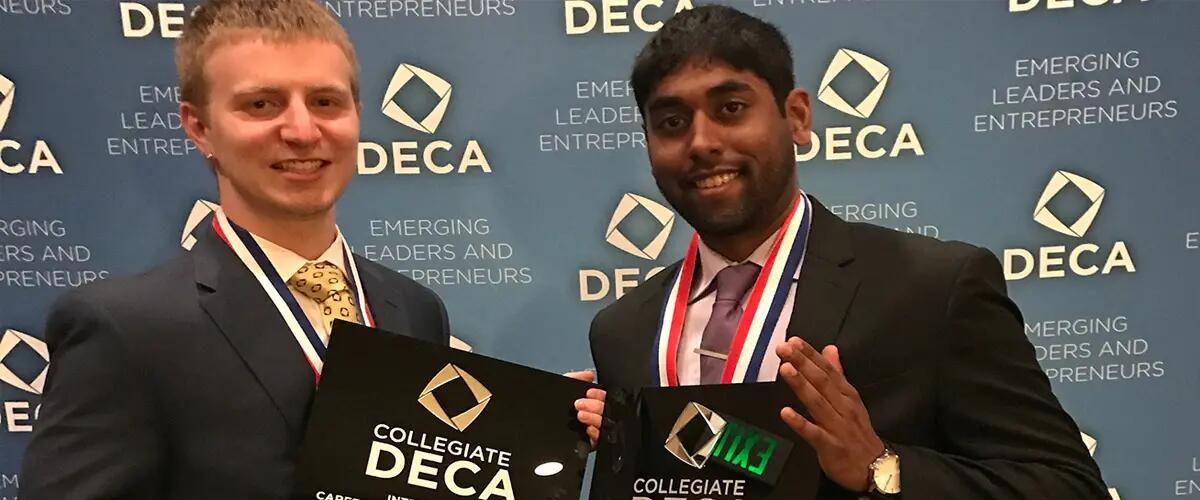 Students demonstrate knowledge of business ethics
Two Rutgers students won first place in a business ethics case study competition at DECA's International Career Development Conference in April.
Evan Kane, a junior studying finance at Rutgers Business School, and Anant Chitravanshi, a junior Rutgers University student, partnered to win against 48 other teams from the U.S. and Canada.
After an hour of preparation, the two had 15 minutes to present a case examining the business and ethical issues of a fictional company's strategy to promote sales.
The case touched on ethical concepts, social responsibility as well as factors such as the impact on the company's profitability and business risk, Kane said.
The Rutgers team made an argument for changing the company's approach to social responsibility. "Our focus was to make a difference doing something meaningful and unique while still considering the effect it would have on the company's profits," Kane said.
"I took a lot of the knowledge from my business ethics class with Professor Christopher Young and that helped us greatly," Kane said.
Both Kane and Chitravanshi are members of the Rutgers chapter of DECA, which Kane co-founded when he arrived at Rutgers Business School. Kane said he was active in DECA as a high school student in Monroe Township.
"I'm very interested in all aspects of business and in being a leader as well as learning about entrepreneurship," Kane said, "and DECA allows you to do that."
 -Susan Todd
Press: For all media inquiries see our Media Kit