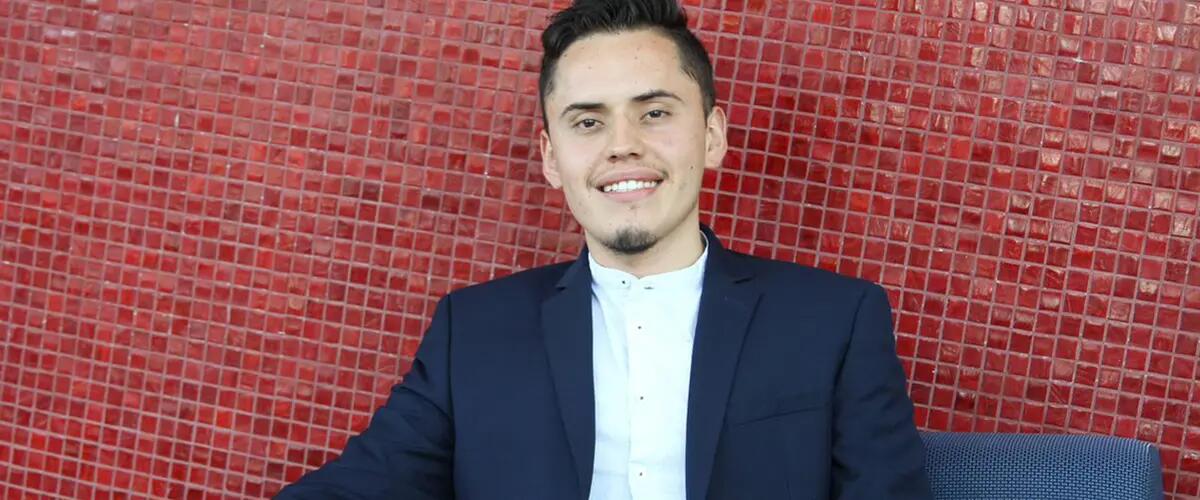 Student's determination to challenge himself inspired others
Nicolas Romero transferred to Rutgers Business School-Newark from Union County Community College in 2016 after participating in the inaugural New Jersey Community College Case Competition, an event designed to give students a look inside Rutgers.
He was drawn to the opportunities Rutgers Business School offered, and when he started classes he quickly set out to take advantage of them.
"I learned from every experience," Romero said.
Romero excelled at his studies in finance and management science and information systems. He joined a fraternity where he gained friendships and mentors, and he became skilled at networking, building relationships and pushing himself toward his goals, toward success.
For his determination and excellence, Romero was selected to receive the 2019 Distinguished Leadership Award. The award is bestowed annually on one graduating senior from the Rutgers Business School undergraduate program in Newark and one senior from the graduating class at Rutgers Business School New Brunswick. It is also given to one outstanding student leader from the graduate programs at Rutgers Business School.
Romero said his business forum class with Wanda Mendez, assistant dean and director of the Office of Career Management, helped to set him on a path that eventually led to a summer internship and then a full-time job in Ernst & Young's IT and Risk Assurance Division.
When he started the business forum class in the first semester, Romero said he felt other students were more prepared, but he was also excited about the prospects of internships and visits to companies in New York City. "I started thinking of myself differently in order to become a business professional," he said. The following year, Romero was helping other students as a teaching assistant in the class.
"Once you get to know Nicolas, you realize there is no subject that he cannot master," Mendez said. "He is very charismatic as a speaker. Honest and genuine. People know when he talks he will say something important."
Romero's ability to mentor and lead others was a reflection of his own determination and experience. "It's okay to be uncomfortable," he would tell himself as well as other students. "But remember you can excel in whatever area interests you."
Press: For all media inquiries see our Media Kit