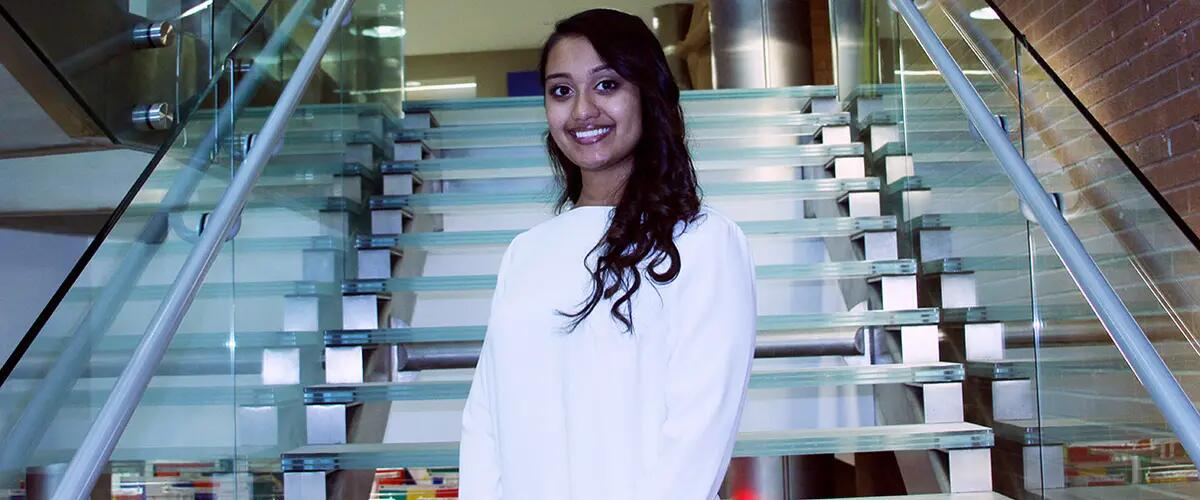 Student's resiliency paid off with internship, full-time job offer
During the spring semester, Rutgers Business School will be showcasing undergraduate and graduate students who have accepted full-time job offers and summer internships in a special social media campaign called #RBSdreamjob. This post about senior Vita Viran kicked off the series this month. To see all of the students featured in the campaign, follow Rutgers Business School's Instagram accounts, @rutgersBSchool and @ru_business.
Name: Vita Viran
Major: Finance and Marketing
Graduating: May 2020
Her hunt for an internship: Involved applying to more than 200 companies. She landed a summer internship at Wells Fargo after spotting the opportunity on the Rutgers Handshake app.
Full-time offer: Wells Fargo offered her a financial analyst position in its commercial banking division when her internship ended. After graduation, she moves to Charlotte, N.C., for training and then she will work from the bank's offices in Northern New Jersey.
Proof of her resiliency: "I got disheartened for a while, but instead of being negative about what was happening, I used the advice and experiences from my interviews to make myself better."
What she did during college: Joined Rutgers Undergraduate Women in Business, Rutgers Finance Society and the Marketing & Management Society. She also mentored a transfer student through Rutgers Undergraduate Connection.
Her advice: "Be diligent all through school. Continue to work toward a goal until you achieve it. And make sure to get all of the difficult classes out of the way before your last semester!"
Press: For all media inquiries see our Media Kit