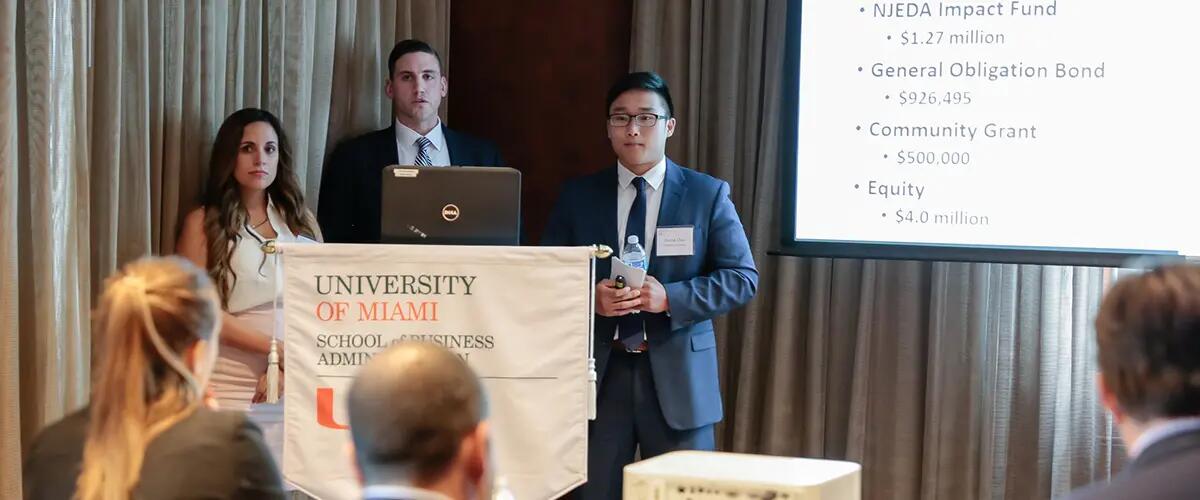 Students win real estate competition in Miami
A team of Rutgers Business School students won the University of Miami Real Estate Case Competition on "Impact Investing in Commercial Real Estate."
Maria Burgos and David Choi from the undergraduate program in Newark, and Mike Acciani, a Rutgers MBA student, competed against seven other business schools beating all graduate-level teams from Cornell, which won second place, Miami, the third-place winner, and Florida International, which placed fourth, to win $11,000 for coming in first place. The competition was about a development project that also had a positive social impact.
Kevin Riordan, the executive director of Rutgers Center for Real Estate, mentored the team. Through the Center for Real Estate led by professor Morris Davis, Rutgers Business School has been a pioneer in building powerful courses that are relevant in the real world.
Learn more about getting an MBA in real estate or about studying real estate as an undergraduate student.
Press: For all media inquiries see our Media Kit