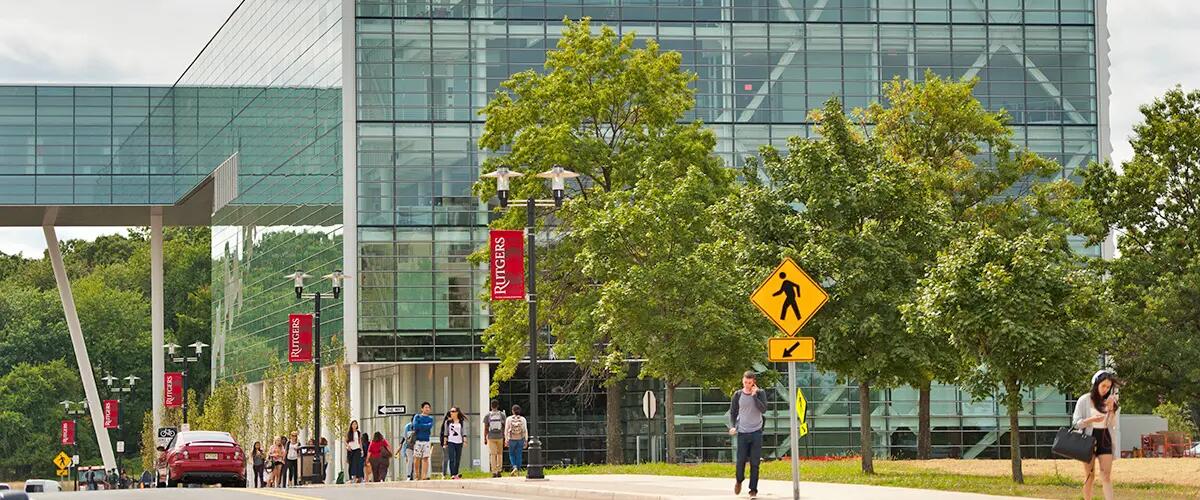 Successful internship experience lands senior supply chain student special Rutgers University award
Lei "Alice" Zhang, a supply chain management and finance student, was one of Rutgers University's 2015 Internship Excellence Award winners.
Zhang, a senior at Rutgers Business School, completed an internship at IKEA's distribution services business in Burlington County during the summer of 2015.
"I loved the internship and I did learn a lot," Zhang said. "It was also really cool to apply what I learned in class to the real world."
During her internship, Zhang was given meaningful assignments, including carrying out an analysis of five years of data on volume analysis, cost management, carrier development and sustainability as part of a North America Transportation Mapping Project for the company. She also created a user manual to help standardize and improve shipment-tracking operations.
Zhang's internship experience is one of the benefits of Rutgers Business School's strength in supply chain management. The highly ranked department – No. 5 in Gartner's 2016 ranking of undergraduate programs in North America – has a track record of placing nearly 100 percent of its students in co-ops or internships during their junior year.
University Career Services in New Brunswick selected Zhang for the Internship Excellence Award based on her application, which included an essay about her experience at IKEA. She received the award and $200 during a dinner on May 4.
Press: For all media inquiries see our Media Kit