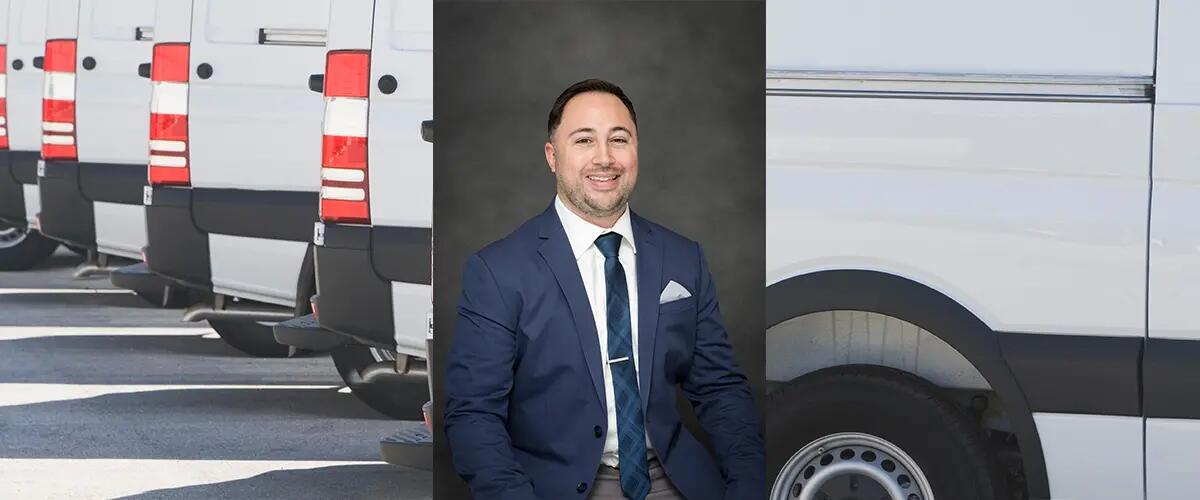 The supply chain best practices that I learned in class benefit the company, not just me
John Conte already was an established professional when he enrolled in Rutgers Business School's online Master of Science in Supply Chain Management.  He had been working at Holman Parts Distribution, Inc. for three years, as well as four prior years under their global fleet management company.
As Conte's responsibilities had grown over his years with Holman, to now include managing 80 employees in seven locations, as well as three third-party warehouses, he knew that he wanted a Master in Supply Chain Management to further develop his abilities and advance his career.
Rutgers' program was designed to provide supply chain management professionals with intense instruction on the latest tools, techniques and strategies that are considered "best practices" in the field of supply chain management.  This perfectly described Conte's experience at RBS: "I was able to immediately implement 'best practices' that I learned in class to benefit the company, not just me," Conte said.
"As a young father of a two-year-old and a one-year-old, working full-time, the flexibility of the online program has made earning an MS possible. My wife and I prioritize family time in the early evenings, and I can work on assignments while waiting for a flight in an airport."
Holman Parts Distribution supplies automotive powertrains and collects engine and transmission cores to keep them out of landfills.  Conte said, "When an engine or transmission in a $150,000 specially-equipped truck fails, it makes sense to repair that truck rather than replace it.  To a fleet manager of a thousand such trucks, this becomes a thousand times more important."
"Since my time in the MS program I have been named as an Automotive Global Logistics Rising Star, and The Supply & Demand Chain Executive 2018 Logistics 'Pro to Know,'" he said.  "I attribute these recognitions to the education that I am receiving in the program."
"Supply & Demand Chain Executive congratulates the 2018 Supply & Demand Chain Executive 'Pros to Know' recipients. The 'Pros to Know' is a listing of exceptional corporate executives at manufacturing and non-manufacturing enterprises who are leading initiatives to help prepare their companies' supply chains for the significant challenges in the year ahead," said John Yuva, editor of Supply & Demand Chain Executive.
"I am proud to say that Rutgers Business School's online Master of Science in Supply Chain Management program has enabled me to contribute to our company being named an Accredited Sustainable fleet by NAFA and also a recipient of the Supply & Demand Chain Executive 2018 Green Supply Chain Award."
-Sean Ireland
Press: For all media inquiries see our Media Kit