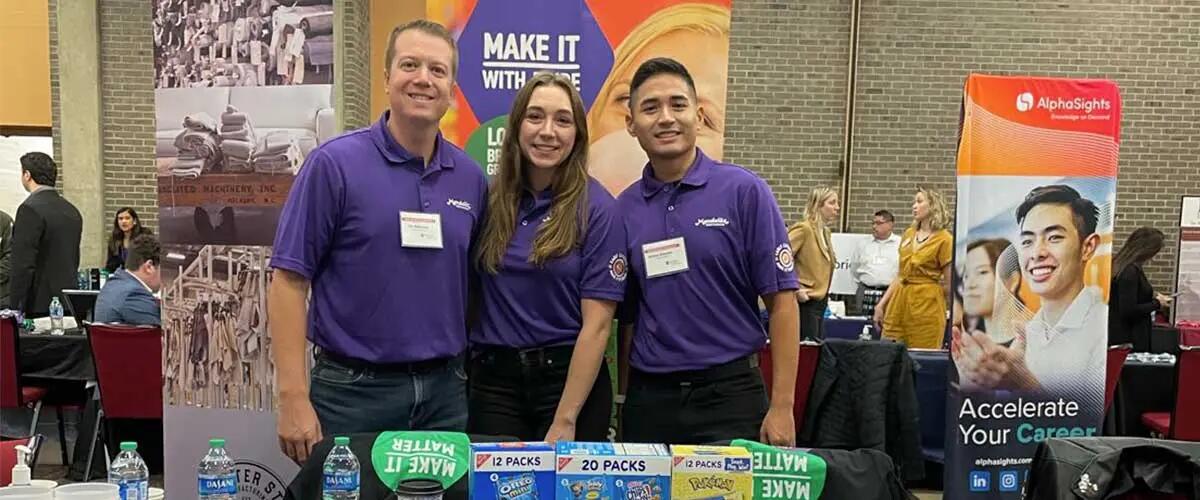 Supply chain manager employs big data analytics for predictive insights
New graduate of Master of Supply Chain Analytics describes how the program helped to advance his career as a senior data analyst.
Master of Supply Chain Analytics alumnus Anthony Watanabe applied what he was learning in class to problem-solving at work. "I also brought real-world, real-time data analysis problems from work to my classes," he said. "My managers loved that Rutgers Business School (RBS) faculty worked on the problems, and my professors and classmates enjoyed putting theory to practice discussing ideas and finding solutions."
Watanabe came to New Jersey from Peru with a B.S. in International Business Management from Universidad Nacional Mayor de San Marcos. He was able to transfer some of those units when he enrolled in the Supply Chain Management major as an undergraduate at Rutgers Business School. "I was working full time and taking classes at night," Watanabe said. "I wanted to learn more about supply chains and managing disruptions as well as the increasing need for data-informed decision-making."
After five years of advancing his career through increasing levels of responsibility and complexity, working in transportation, accounting, and data analysis, Watanabe knew it was time for an advanced degree.
"Choosing Rutgers' Master of Supply Chain Analytics (MSCA) was an easy decision," he said. "I evaluated programs and curricula, spoke with Rutgers alumni, and of course, I knew the department from my undergraduate experience.
"The profession requires more data analysis than it did even a few years ago. Hiring managers look for individuals who know the supply chain side and the data analytics side. Rutgers' MSCA perfectly fits where the profession is going.
"I was working at Mondelēz as a network sourcing analyst when I started the MSCA. I analyzed transportation and warehouse capacity and costs of approximately 2,000 lanes between plants, distribution centers, repackers, etc." Watanabe said. "My managers appreciated the effort I was making to earn an advanced degree and increase my abilities that ultimately would benefit the company.
"One day, I mentioned a lecture on clustering customers that my professor explained so well. My manager invited me to a meeting with a consultant that would usually be attended by higher-level managers only. The consultant did not expect the depth of my subject area questions, and our conversation added significant value to the meeting. I've earned two promotions and am now working as a senior data analyst.
"The Rutgers MSCA is a high-quality, forward-thinking program that keeps up with a quickly evolving industry. I am grateful for the education I received and proud to be the first in my family to earn an advanced degree. Since moving here, I've become a U.S. citizen and voted for the first time in the last presidential election. I was interviewed on a Spanish-language television program. I didn't tell my mother, I just said, 'watch the news tonight.' She was so surprised to see me on TV."
Press: For all media inquiries see our Media Kit