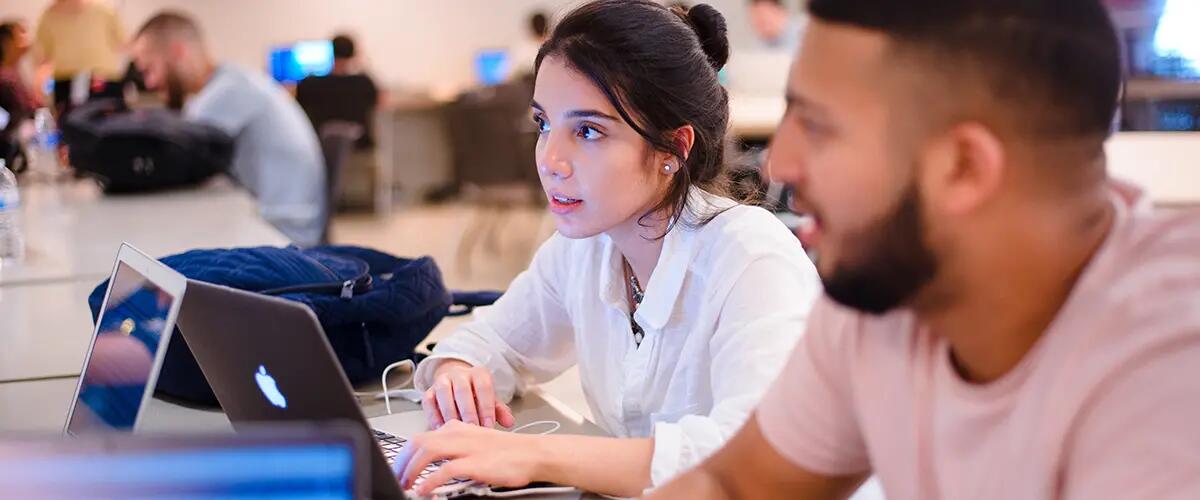 Undergraduate Supply Chain Management is No. 1 in Big Ten
Rutgers Business School's Supply Chain Management Undergraduate program was ranked No. 2 in North America, making it No. 1 in the Big Ten, in the latest Gartner Top 25 Supply Chain Management program rankings.
"Achieving this recognition takes tremendous teamwork across Rutgers Business School," said Lei Lei, dean of Rutgers Business School who helped to build the school's supply chain management program. "Congratulations to the entire Supply Chain Management Department for building a wonderful collaborative environment."
Lian Qi, associate professor and chair of the Supply Chain Management Department said, "We work closely with our industry partners to better understand their evolving workforce needs so that we can continuously improve our curriculum to ensure that our students have the knowledge and experience in high demand."
Gartner's biennial report of the Top 25 Supply Chain Undergraduate Programs looks at which business school programs have the best curricula, offer the most real-world experiences to their students, and have the strongest reputations among industry leaders.
Gartner evaluated the programs on three criteria: program scope, 40 percent; industry value, 40 percent; and program size, 20 percent.
Gartner released their Top 25 Supply Chain Management program rankings via live webinar, now available on-demand.  Gartner analysts Dana Stiffler and Caroline Chumakov discussed the valuations and weights, and they offered insights and context to the rankings. 
Press: For all media inquiries see our Media Kit