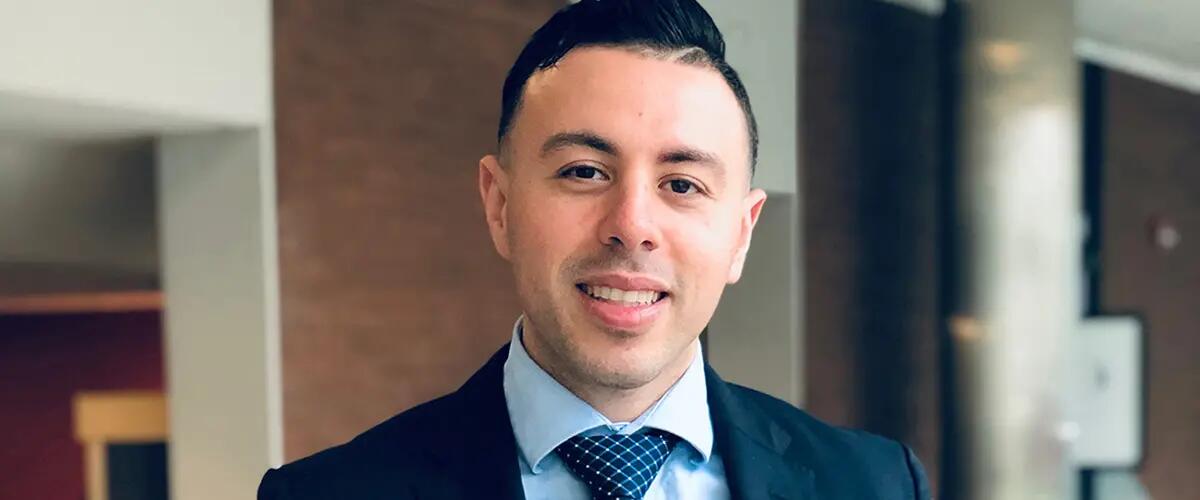 U.S. Army reservist gains another level of success with Rutgers Executive MBA
Ahmed Elsobky
Program: Rutgers Executive MBA, graduated May, 2019
Employer: KPMG
Background: Immigrated from Egypt with his family when he was 14. After graduating from Albright College in Pennsylvania, he joined the Army Reserves where he was trained in satellite imagery.
Early challenges: He had to learn English in addition to his high school lessons. "It was a struggle. My friends complained about having homework. But I had to translate it first and then do it."
What he juggled during the program: In the second year, he commuted from Washington D.C. He also was juggling the responsibilities of being a single parent, working full time and a military commitment. "I'm not superman," he said. "If I did it, anyone can."
Why he's unique: He came into the EMBA program at 30.
One measurement of his ROI: "The network is incredible."
What he has to say about the program: "No. 1, I gained an amazing wealth of knowledge. There is no way I'm the same person when it comes to understanding finance and looking at the world in general. No. 2, it's a prestigious program where people expect you to roll up your sleeves and work with your team to get things done. People expect you to be a leader."
Press: For all media inquiries see our Media Kit