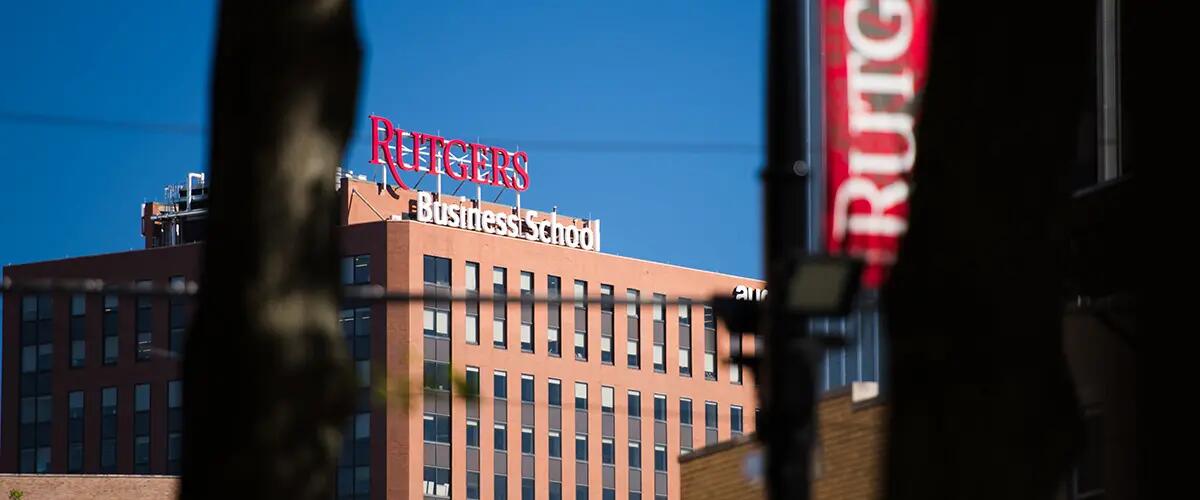 Wall Street Journal ranks Rutgers Business School EMBA at #20 worldwide
A Wall Street Journal special report on the world's 25 best Executive MBA programs, published on September 30, ranks Rutgers Business School at #20 worldwide.
The Wall Street Journal's Executive MBA (EMBA) rankings are based on "which schools do the best job of turning up-and-coming managers into full-fledged leaders." Members of the most current graduating Executive MBA class and companies that employ EMBA students were both surveyed.
In addition to the overall ranking, the report also ranks Rutgers Business School as #13 worldwide in the student ranking category; and #14 worldwide for management skills. The Rutgers EMBA program is also ranked among the world's best by the Financial Times.
Said Michael R. Cooper, PhD, Dean of Rutgers Business School, "It is tremendous to see Rutgers Business School increasingly gain recognition as a top business school. It certainly speaks to the exceptionally high quality of the program in delivering the cutting-edge business skills and knowledge demanded by world-leading companies. And the corporate world will continue to experience more and better from Rutgers Business School in the years to come." He continued, "This quality is heightened by the school's 'business, science, and technology' focus, which incorporates a multidisciplinary approach, emphasizes current, real-world work relevancy, and leverages Rutgers Business School's strong corporate partnerships."
Added Professor Farrokh Langdana, PhD, director of the Rutgers Executive MBA program, "This most recent ranking is a testament to the excellence of our faculty, the high caliber of our Executive MBA students, an exceptional EMBA staff, and the highly challenging, practical thrust of our curriculum."
Press: For all media inquiries see our Media Kit