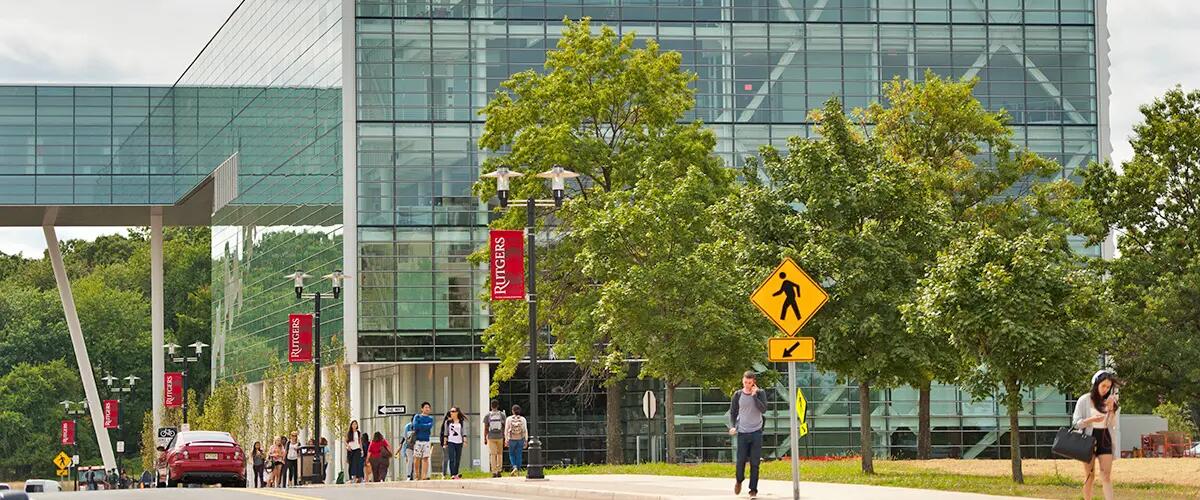 Wall Street Journal Ranks Rutgers Business School Undergraduate Business Program #3
Rutgers Business School's New Brunswick undergraduate program was ranked #3 by The Wall Street Journal for producing the best graduates according to recruiters in a new ranking "The Top 25 Recruiter Picks." According to The Wall Street Journal, "the ranking aimed to identify schools that are most likely to help students land a job in key careers and professions—areas that are growing, pay well and offer high levels of satisfaction." Rutgers University was ranked #21 overall.
Cited by The Wall Street Journal, recruiters highlighted Rutgers "great curriculum" and "talented, diverse students" as reasons for why Rutgers graduates stand out. Rutgers is also featured on the Journal's slideshow showing the top 25 universities.
The Wall Street Journal ranking adds to Rutgers Business School's growing reputation as a "business school on the move." The MBA program was recently ranked #17 in the nation for employment rate of graduates according to U.S. News and World Report. "Rutgers Business School's strong corporate relationships, world-class faculty, and diverse, driven student body, make our students highly desirable by recruiters and companies," said Marty Markowitz, Senior Associate Dean, Undergraduate Program–New Brunswick.
With an emphasis on business, science, and technology, Rutgers Business School partners with more than 270 Rutgers University degree programs making it uniquely capable of delivering cutting-edge, multidisciplinary curricula that combine the mix of business and science required by today's leading corporations.
Press: For all media inquiries see our Media Kit