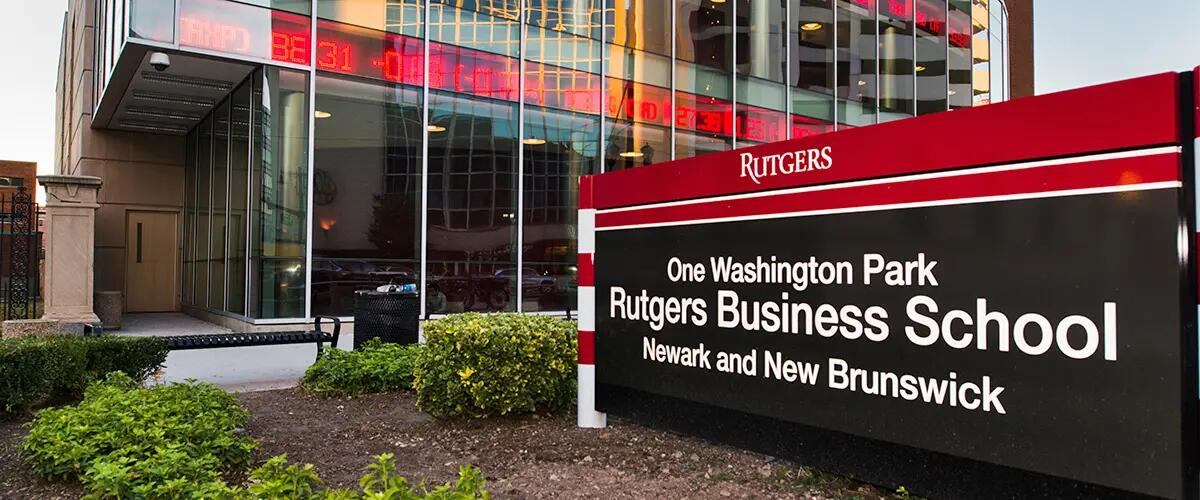 The Wall Street Journal ranks Rutgers Executive MBA in top 25
Rutgers Executive MBA: Welcome to the Powerhouse
Rutgers Executive MBA Program is now ranked #21 on the list of Best EMBA programs reported by The Wall Street Journal. Overall rank was based on "how a school scored in a survey of recent EMBA graduates, how it fared in a survey of companies familiar with EMBA programs; and how well it imparted management and leadership skills identified as crucial in the surveys of recent graduates and companies."
According to the ranking, Rutgers Executive MBA graduates ranked 7th in Management Skills, which matched the management and leadership skills of graduates with the greatest needs of companies including "strategic thinking, ability to work across multiple functional areas, driving results, managing change and general leadership."
Other top schools that ranked in the top 25 include the Wharton School at University of Pennsylvania, Kellogg at Northwestern, and Stern at NYU.
Farrokh Langdana, Professor of Finance and Economics, and Director of the Rutgers Executive MBA Program, was also quoted in The Wall Street Journal article. Profile of Rutgers Executive MBA Program at online.wsj.com.
Highlights of The Wall Street Journal's Rutgers EMBA Rankings:
Students' ranked Rutgers Executive MBA #1 for administrative support
Alumni ranked Rutgers Executive MBA #12
Rutgers Executive MBA alumni ranked #7 in management skills
About Rutgers EMBA Program
In a knowledge-intensive environment such as ours, a dynamic, state-of-the-art MBA degree becomes a career and business necessity. Incorporate the fact that business is globalizing at an unrelenting pace, and the MBA could now become a career imperative. That's where we come in.
The globally ranked Rutgers Executive MBA program is specifically designed to provide you with the theoretical tools, the practical insights, and the vital hands-on skills essential to compete in this challenging environment.
The twenty month learning experience is tailored for managers like you who wish to remain on the job while obtaining your MBA. Rutgers' prestige, history (it is the eighth oldest institution of higher learning in the United States), and its international reputation have all been leveraged to give you an MBA program of uncompromising quality.
Press: For all media inquiries see our Media Kit