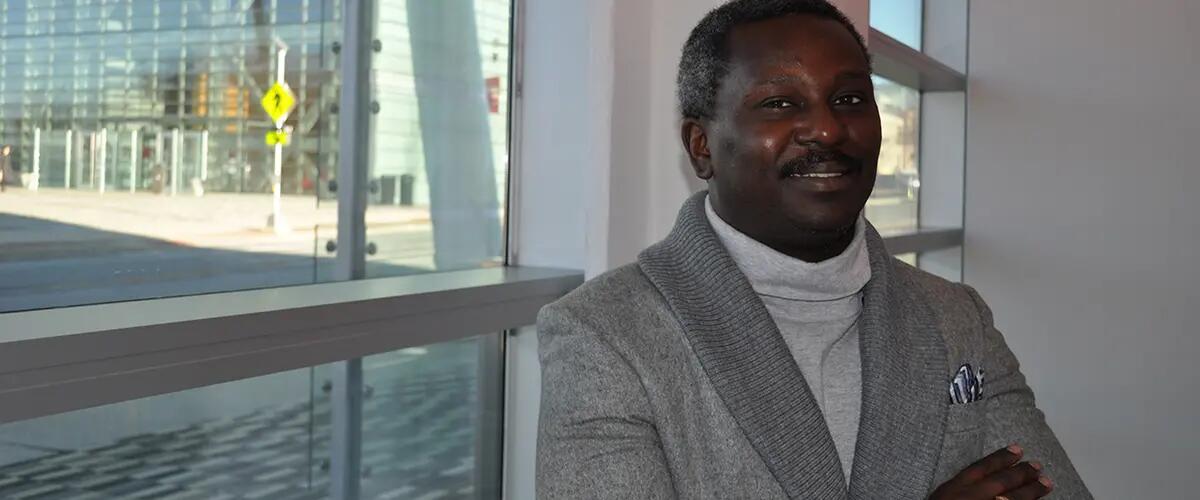 Wall Street veteran reaches back to help Rutgers students
Alumni Spotlight: Omotayo Okusanya
Omotayo "Tayo" Okusanya
Attended: Rutgers Business School-New Brunswick
Studied: Accounting and computer science
Graduated: 1996
Current Employer: Mizuho
His role: Managing director of real estate research
The day-to-day: Follows REITs, makes recommendations to institutional investors, supports the company's real estate investment team.
Interests outside of work: Running, Travel. "I still try to run (during the COVID-19 outbreak). I've done a couple of virtual half-marathons. Hopefully, we will all have the opportunity to travel again soon."
How he engages with Rutgers Business School? He serves as chairman of the board of advisors for the Road to Wall Street program. In 2019, he joined Dean Lei's board of advisors.
Paying it forward: He is actively involved in recruiting Rutgers students to Mizuho for internships and full-time jobs. He has established a number of scholarships, including two for incoming freshmen students in the Business Students in Transition at Rutgers (B-STAR) Program and two for upperclass students in the Road to Wall Street Program. He also funds a scholarship for a student belonging to the Rutgers Chapter of Beta Alpha Psi and a scholarship for one outstanding upperclass student at Rutgers Business School-New Brunswick and Rutgers Business School-Newark.
His impression of RBS students: "Rutgers students are hungry. A lot of them come from humble beginnings. A lot of them have high aspirations. When you open the door to give them an opportunity, they appreciate it, and they work extremely hard."
Why he decided to give back and direct that giving to Rutgers Business School? "I knew at some point I would want to give back. Initially, when you graduate, you're concerned about your career and that takes up most of your time. And then, you get to a certain point, when things are good, and it becomes less about yourself and more about what you want your legacy to be. As part of my legacy. I definitely wanted to give back to a place that did so much to prepare me for my career."
When he looks back, how was he enriched by attending RBS? "By the diversity of the student body. At Rutgers Business School, you can meet anyone and everyone. You learn how to interact with so many different people. It's a skillset when you go out into the real world. The professors offered a theoretical but practical aspect to educating us. The unusual combination of practical knowledge and theoretical expertise helps students be prepared for the real world. It gave me a leg up when I started my career." 
- Susan Todd
Press: For all media inquiries see our Media Kit