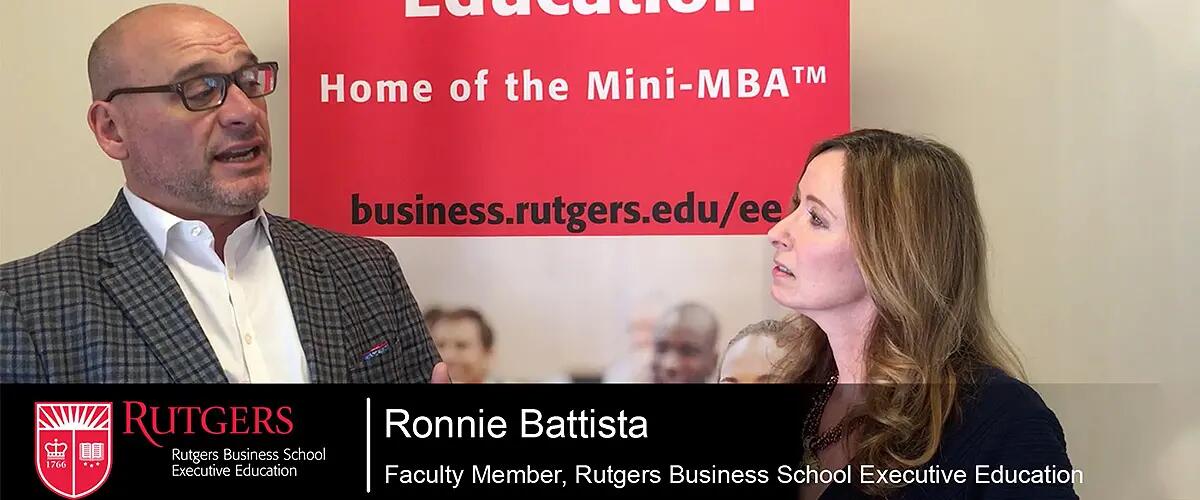 Breakthrough Business Thinking: Can ethical design practices prevail over "brain hacking?"
Technology allows companies to use our personal data to create customer experiences that are more interactive, engaging and deliberately addictive. In this video, Ronnie Battista, Practice Lead – Experience Design (XD) at Slalom shares his thoughts on how customer experience leaders and tech insiders like Tristan Harris are exploring ways to combat brain hacking design practices with ethical design concepts and best practices. Battista is a member of our Rutgers Business School faculty and leads a thought-provoking session in our upcoming Mini-MBA™: Customer-Centric Management (CCM) certificate program. To learn more about customer experience, customer psychology, and ethical design practices – please register for our next session here.
For more information on the topic of "Brain Hacking," watch this 15-minute video segment from 60 Minutes Overtime with Anderson Cooper and Tristan Harris.
Did you know? - Rutgers Business School Executive Education works directly with corporate clients to identify and prioritize strategic opportunities that may include management development training sessions and/or workshops with senior leaders. We bring deep industry research and emerging best practices to the table, while tapping extraordinary talent and consulting expertise to provide scale, execution capability and global coverage. Contact us today to learn how we can help you leverage "Breakthrough Business Thinking" at your company.
Press: For all media inquiries see our Media Kit