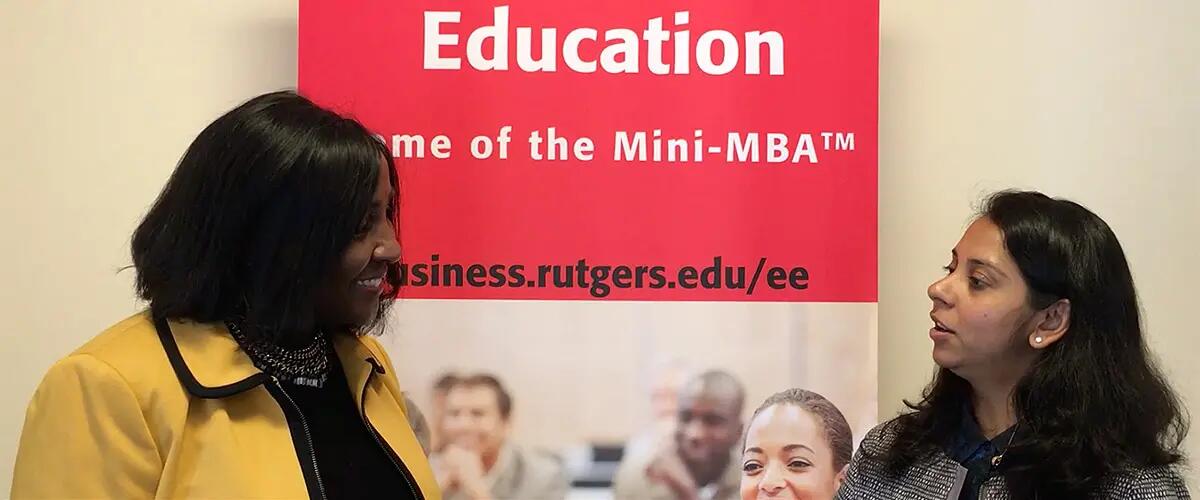 Breakthrough Business Thinking: How can machine learning help us understand and predict intent?
Recently, our Rutgers Business School Executive Education team spoke with Dr. Sri Priya Ponnapalli, Data Scientist at Amazon Artificial Intelligence. Ponnapalli leads a thought provoking and interactive session on "Machine Learning and Big Data" in our Mini-MBATM : Data Driven Management program. Our discussion focused on how machine learning can help us predict intent and discover missed or unexpected connections between business goals and the habits of our key customers.
Did you know? - Rutgers Business School Executive Education works directly with corporate clients to identify, build and deliver strategic training opportunities which may include management development training sessions and/or workshops with senior leaders. We bring deep industry research and emerging best practices to the table, while tapping extraordinary talent and consulting expertise to provide scale, execution capability and global coverage. Contact us today to learn how we can help you leverage "Breakthrough Business Thinking" at your company.
Press: For all media inquiries see our Media Kit