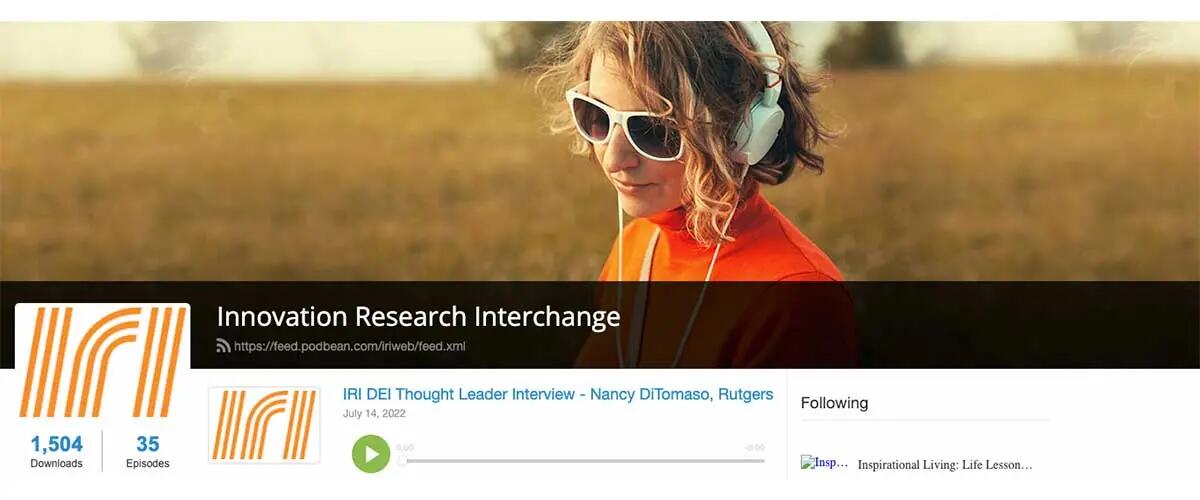 Diversity, Equity & Inclusion Thought Leader Interview - Nancy DiTomaso
The National Association of Manufacturers (NAM) presents a Thought Leader Interview with Dr. Nancy DiTomaso, Distinguished Professor. Ed Bernstein, Vice President and Executive Director of the Innovation Research Interchange (IRI), which is part of NAM, interviewed DiTomaso about her research on diversity, culture, and inequality in organizations and the labor force.
To begin, Bernstein asked for the key findings and how things have played out over the last 30 years since her study on diversity amongst scientists and engineers with IRI member companies in the early 90s.
DiTomaso said, "Our primary interest was how the composition of the scientific and engineering workforce had changed since some of the major research was done about factors that facilitate innovation, especially in R&D laboratories.
"There are perhaps two major sets of findings from this research, although the research team members published many articles from the data over the years following the study. First, we found that the work climate differed for women and foreign-born scientists and engineers compared to the work climate for U.S.-born men.
"The second major set of findings had to do with both the work climate that those from different backgrounds experienced and how they were evaluated."
Listen to the entire podcast at
https://iriweb.podbean.com/e/iri-dei-thought-leader-interview-nancy-ditomaso-rutgers/
Press: For all media inquiries see our Media Kit