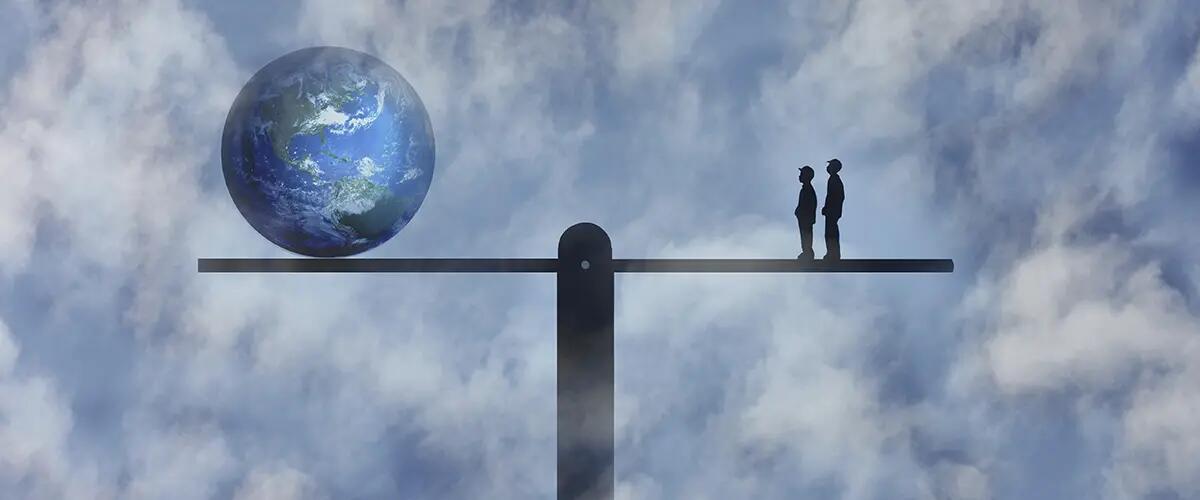 Highlights from Davos
By Noa Gafni
I spent last week in Davos as part of the World Economic Forum's Annual Meeting. The event, which brings together heads of state, CEOs, and civic leaders from around the world, is known for its multi-stakeholder approach to driving change. I had the opportunity to hear from leaders across sectors, sharing their insights and commitments to making an impact. Here are my key takeaways from the week.
The climate conversation has reached a tipping point
Greta Thunberg, alongside four other youth activists, implored attendees to take immediate action to address the climate crisis. Business leaders took note — and responded with their commitments accordingly. The World Economic Forum's founder, Klaus Schwab, asked companies to commit to net-zero carbon emissions by 2050. Microsoft pledged to become "carbon negative" by 2030. And Salesforce led the way on a new initiative to plant one trillion trees. These announcements came at the heel of Blackrock CEO's annual letter, which stated that the company would treat climate risk as an investment risk going forward.
Technology can be a force for good — if we actively shape it
The World Economic Forum coined the term "Fourth Industrial Revolution" to describe the confluence of transformative technologies that are emerging. Unlike previous industrial revolutions, in which one dominant technology changed society, we are now seeing a number of innovations at once, all of which impact the way we live, work, and interact. A number of experts, including historian, Yuval Noah Harrari, and tech ethicist, Tristan Harris, warned about the dangers of our current trajectory. However, a number of experts made clear that technology is having a net-positive impact. They argue that, if we consciously create technology in an inclusive and thoughtful way, we can mitigate many of the unintended consequences we are currently seeing.
Partnerships are key to achieving the United Nations' Sustainable Development Goals
As we enter a "decade of action" to achieve the United Nations Sustainable Development Goals (SDGs), CEOs are playing a leading role. The SDGs are a blueprint for a better world by 2030, addressing goals from education to gender equality to reduced inequalities. Corporations are playing a key role. In a session I moderated with the CEO of ABInBev, Executive Director of UNITAR, and CEO of the Port of Antwerp, we discussed the necessity of cross-sector partnerships in achieving the SDGs. can positively impact organizational success while also making a positive difference in society.
It's clear that the business world is now at the forefront of social change. With the evolution of corporate social innovation, businesses have a number of tools to make an impact— on society and their bottom line.
We'll be sharing more at a virtual Lunch and Learn on February 12th. If you're interested learning more about corporate social innovation, please register here.
Noa Gafni is the executive director of the Rutgers Institute for Corporate Social Innovation.
Illustration courtesy of Getty Images.
Press: For all media inquiries see our Media Kit