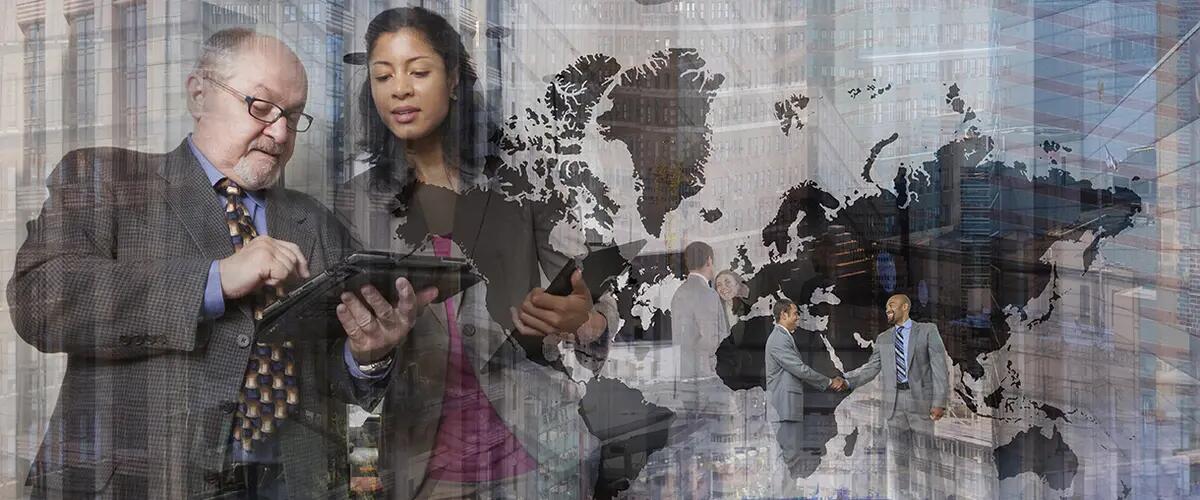 Launching a global career
By Rob Whiteman, CEO, Chartered Institute of Public Finance and Accountancy
There has never been a greater need for government accounting education in the U.S. Within the next five years, a major portion of the senior managers in government accounting, auditing and public financial management will be retiring. Employers, both state and federal, need new students, new talent and a highly skilled workforce to join the profession.
The Chartered Institute of Public Finance and Accountancy (CIPFA) and Rutgers Business School have partnered to create a pathway for students and graduates to practice government accounting around the world and for U.S.-based organizations that operate globally. Students and graduates of Rutgers Business School's Master of Accountancy in Governmental Accounting Program will be given the opportunity to qualify with CIPFA as a Chartered Public Finance Accountant (CPFA) through CIPFA's online learning platform.
Not just the Big 4 firms but organizations of all shapes and sizes are now operating around the world. The CIPFA designation will allow you to practise globally in any organization, big or small. The financial services sector supports governments around the world with their accounting arrangements, as well as in specialist areas like capital markets and tax. Because of these global operations, the designation will support a great career in government or one with transnational bodies such as the major firms.
The economy is global and no profession is an island, accountancy included. In November 2018, the International Federation of Accountants (IFAC) and CIPFA produced an index of governments adopting accrual accounting to support public financial management. This showed that, over the next five years, 65 percent of governments will have adopted accrual accounting. More so than ever before, governments must demonstrate to capital markets and donor bodies that they have strong financial management arrangements in place, and of course having the people to deliver this is crucial.
Not only does this program create fantastic career opportunities, Rutgers alumni who take the CIPFA route to designation will become a part of an extensive network of key decision makers with an internationally recognized professional credential.
CIPFA's members play a crucial role in helping the institute spread the word on the benefits and value of sound public finance management around the world. Current students and alumni of the Rutgers master's program will have access to the full range of CIPFA member services including webcasts, training videos, special events and international networking opportunities. At the same time, membership helps build your expertise and further your development to support your professional career.
Accountancy is a profession that acts in the public interest. We protect the environment, we tackle inequality and we fight deprivation. While accounting can seem a very technical endeavour, government accounting makes a real difference to people's lives.
For professionals motivated to enter or remain in public service, there has never been a better time to make a difference. Public services cannot be provided effectively unless there's a strong finance function informing and challenging policy decisions, and enforcing the controls to ensure they are properly implemented.
There's nothing more satisfying than knowing your work is core to making sure people are getting the healthcare, education and benefits they need and deserve. CIPFA works in more than 80 countries around the world. We have members in senior positions in government, government agencies and audit firms. Working with Rutgers, we're ready to steer you towards a career that makes you want to jump out of bed in the morning.
For more information and to submit Expressions of Interest, check out the website: http://www.business.rutgers.edu/governmental-accounting/cpfa-global-designation
CIPFA is the professional body for people in public finance. CIPFA leads the way in public finance globally, standing up for sound public financial management and good governance around the world as the leading commentator on managing and accounting for public money. For more information about the range of benefits available to CIPFA members, visit the website: http://www.cipfa.org/members/members-benefits
Press: For all media inquiries see our Media Kit