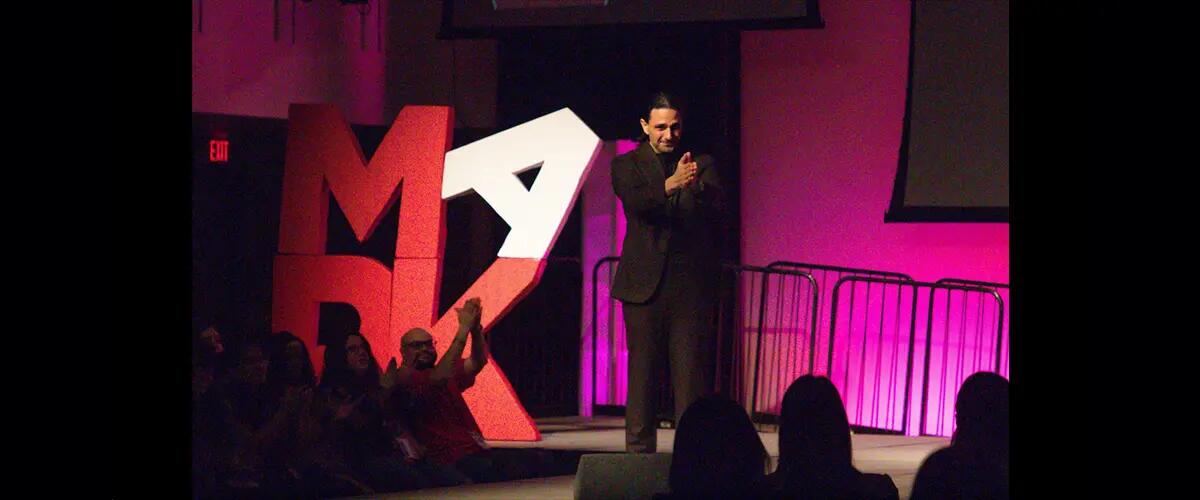 Podcast: A Lesson on Resilience
Associate Professor of Professional Practice Mason Ameri, Management & Global Business, spoke about the resilience and hard work needed to overcome difficulties in the pursuit of success during the recent Mark Leadership Conference.
A central goal of the conference is to inspire students to act, think creatively, and empower their communities. To accomplish that goal, Ameri described the resilience of his parents in overcoming their challenges.
Through his story, Ameri told the students not to fear adversity but to expect it. Do not give up; get up, and try again, and again, and again, he said. His presentation showed the students that they, too, can develop their tenacity, work hard, take risks, and pursue their dreams despite adversity and challenge.
"This is what it means to be resilient, this is what it means to persevere, this is what it means to bounce back from hardship and rise," he said.
This recording is from the March 9, 2023, Mark Leadership Conference, an immersive student-run leadership event, hosted by Student Involvement and Leadership, part of Student Centers and Activities, at Rutgers University.
Press: For all media inquiries see our Media Kit