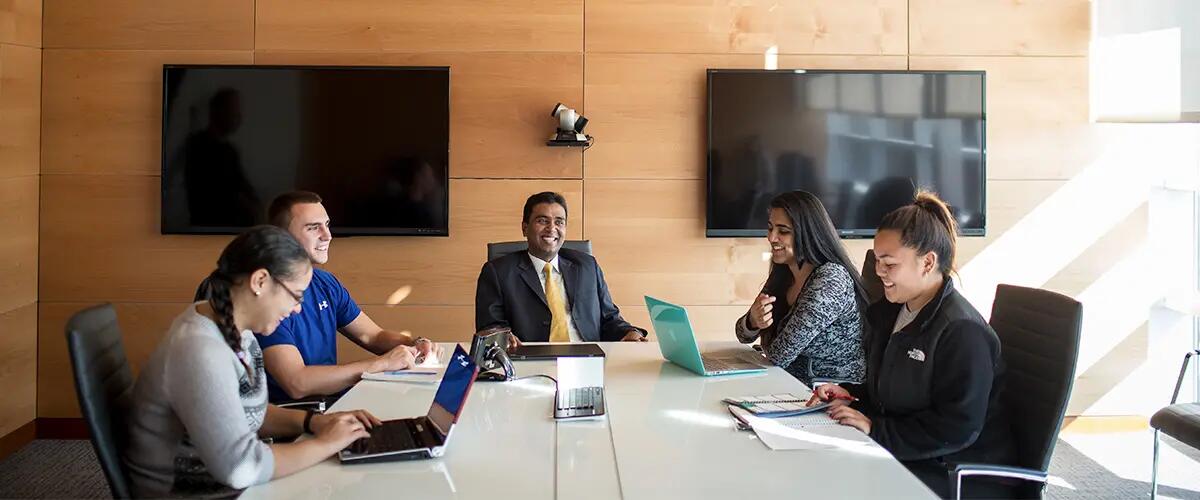 Thought Leadership: Academy of International Business interview with Ajai Gaur
Ilgaz Arikan, Ph.D., associate professor of Management at the Kent State College of Business Administration, recently collaborated with the Academy of International Business (AIB) to launch a video series, "Frontline IB: Conversations with IB Scholars." The series was developed to introduce the IB community to the people behind some of the most widely cited studies in the field. Each interview spans about 30 minutes, covering a range of topics including the author's professional journey, an overview of their body of work, and a number of topics they find promising for future research.
In this episode, Arikan spoke with Ajai Gaur, professor of Strategy and International Business in the Department of Management and Global Business. The conversation touched on understudied areas of international business, the fast pace of technological advances including artificial intelligence and blockchain, and the business impacts and research opportunities they create.
Watch the interview https://www.aib.world/frontline-ib/ajai-gaur/ 
Press: For all media inquiries see our Media Kit