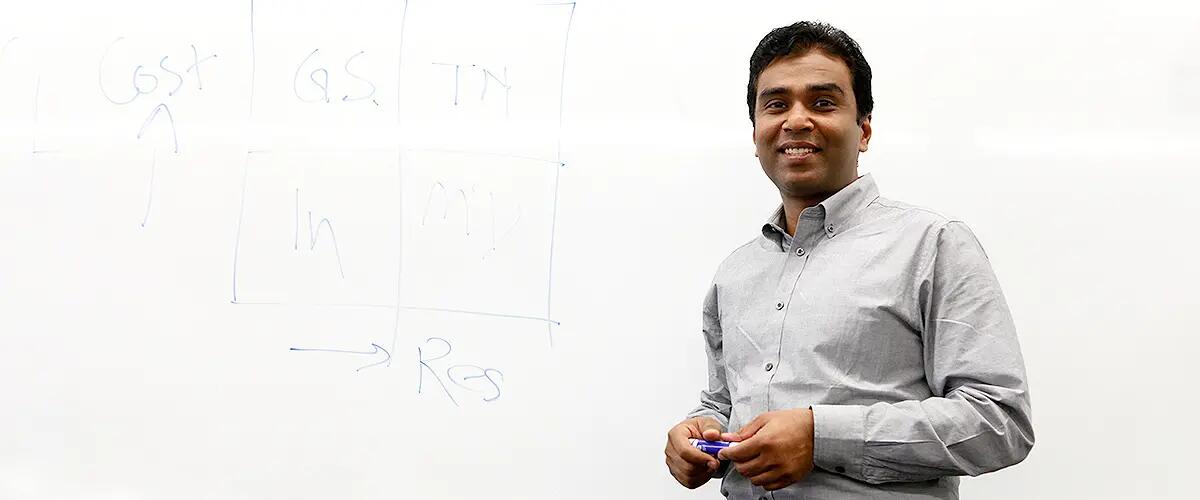 Ajai Gaur
Professor and Department Chair
Ajai is working on understanding the strategic adaptation of emerging economy firms during institutional transition. Ajai has also worked on issues related to the institutional distance between different governance environments, MNCs' ownership strategies, staffing strategies and entry mode choice in international investments. Empirically, he has examined firms based in Australia, China, Germany, India, Japan, New Zealand, South Korea, UK and the USA. Some of his research has appeared in journals such as Strategic Management Journal, Journal of International Business Studies, Journal of Management, Journal of Management Studies, Journal of World Business and Organization Research Methods.
Ajai served as the President of the Asia Academy of Management for two terms from 2015 to 2019. He is currently serving as the Editor-in-Chief of the Journal of World Business.
To learn more about Ajai's work, please visit his website.
Academic degrees
Ph.D., National University of Singapore
Insights
Thursday, October 27, 2016
Dissertations Supervised
Name: Sethuram, Shyamala
Graduation Date: 2023/January
Name: Kim, Kyungjoong
Graduation Date: 2022/October
Name: Nuruzzaman, Nuruzzaman
Graduation Date: 2020/October
Name: Kim, Hyun Gon
Graduation Date: 2017/May
Thesis Title: The Effects of Added Distance on Ownership Decision and Market Reactions in Cross-border Acquisitions