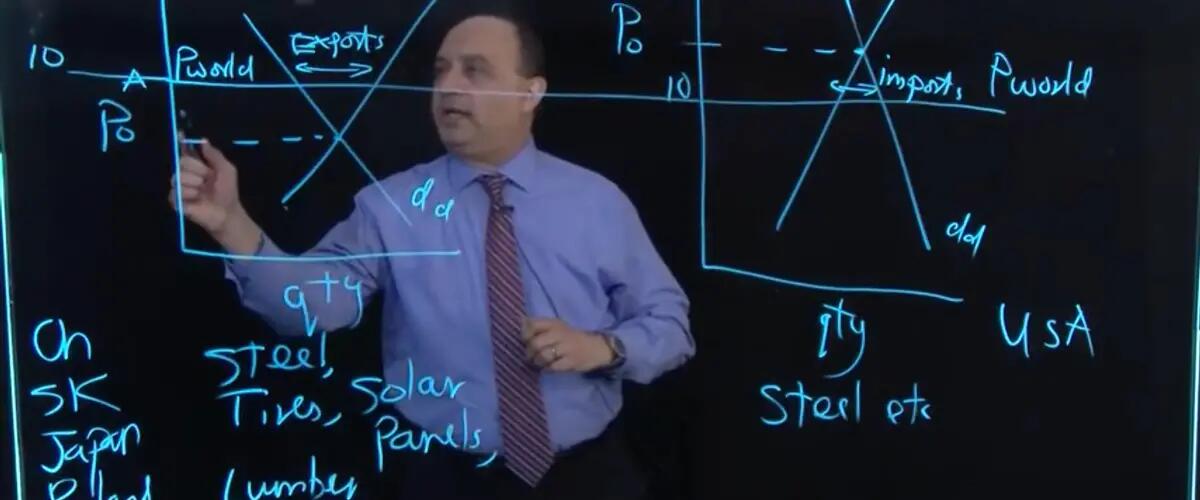 The US-China Trade War, circa 2018
Professor Farrokh Langdana explains and demystifies strategic trade between nations, anti-dumping duties and what a trade war between China and America actually means
There is a lot of heated rhetoric around trade today. President Donald Trump talks about getting tough on trade with China proposing new tariffs to protect American industries. China has been engaged in "strategic trade" since it opened its market to the world in 1979 seeking competitive advantages overseas for its state-owned enterprises.  
In his whimsical way, Farrokh Langdana, Director of the Rutgers Executive MBA Program and professor of finance & economics at Rutgers Business School, provides a primer on what would actually happen in a trade war between the United States and China.
Prof. Langdana has published five books and received over 30 teaching awards in three continents, including Rutgers University's highest teaching award, the Warren I. Susman Teaching Excellence Award.
Watch video:
Press: For all media inquiries see our Media Kit