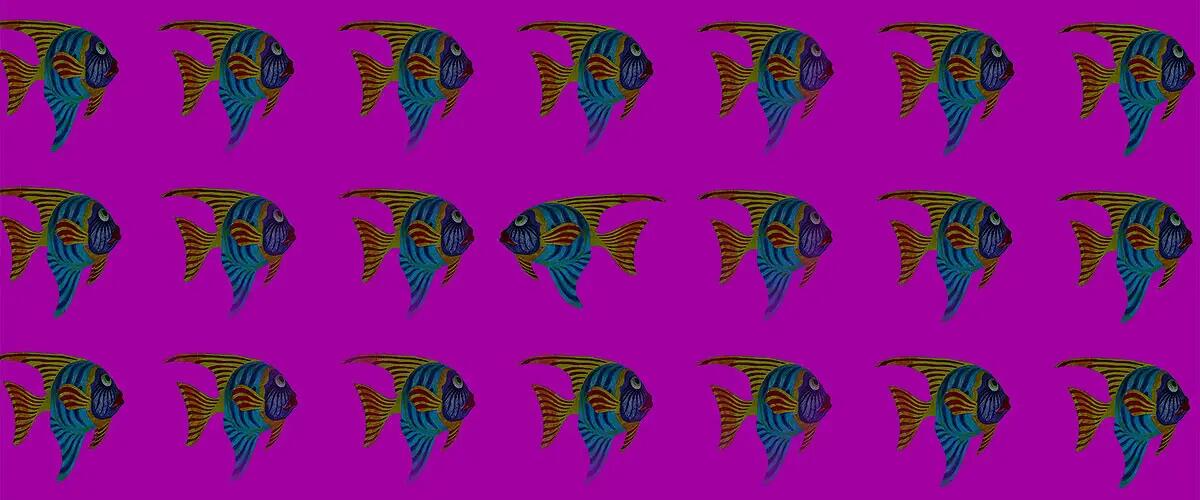 Webinar - Pink Goldfish - Amplify Differentiation to Drive Innovation
The Rutgers Business School Virtual Lunch & Learn Series presents Stan Phelps, instructor of professional practice, Rutgers Business School Executive Education. 
How do you stand out in a sea of sameness?  
To promote and drive innovation, and stand out in a sea of sameness in your workplace, amplify differentiation and achieve competitive separation with the unconventional seven-part F.L.A.W.S.O.M. framework for denying normal and achieving competitive separation.  This program is for senior management, managers, and frontline staff who want to promote innovation in the workplace.
(F.L.A.W.S.O.M. is a combination of the words "flaws" and "awesome". It means that you are awesome and wonderful even if you do have flaws.)
Phelps is a TEDx speaker, Forbes Contributor, and IBM Futurist. He is the founder of PurpleGoldfish.com, a think tank that inspires leaders to think differently about their most important stakeholders. Stan works with brands to win the hearts of employees and customers. Before founding PurpleGoldfish.com, he held leadership positions at IMG, Adidas, and the PGA of America. He also spent more than seven years as Chief Solutions Officer at Synergy, an award-winning experiential marketing agency. At Synergy, he helped create brand experiences for brands such as KFC, M&M's, Starbucks and organizations such as NASCAR, MLS, and the USTA.
Originally aired April 21, 2021.
This webinar is part of Rutgers Business School's Virtual Lunch & Learn Series, which covers the hottest trends and business topics to stay relevant. Free, monthly, live online webinars, including Q&A with faculty and thought leaders during lunch. Explore past Virtual Lunch & Learn webinars.
The Virtual Lunch & Learn Series is powered by Rutgers Business School Executive Education. If you have any questions, you may contact our Executive Education team directly at 1-848-445-2020. See upcoming webinars.
Press: For all media inquiries see our Media Kit