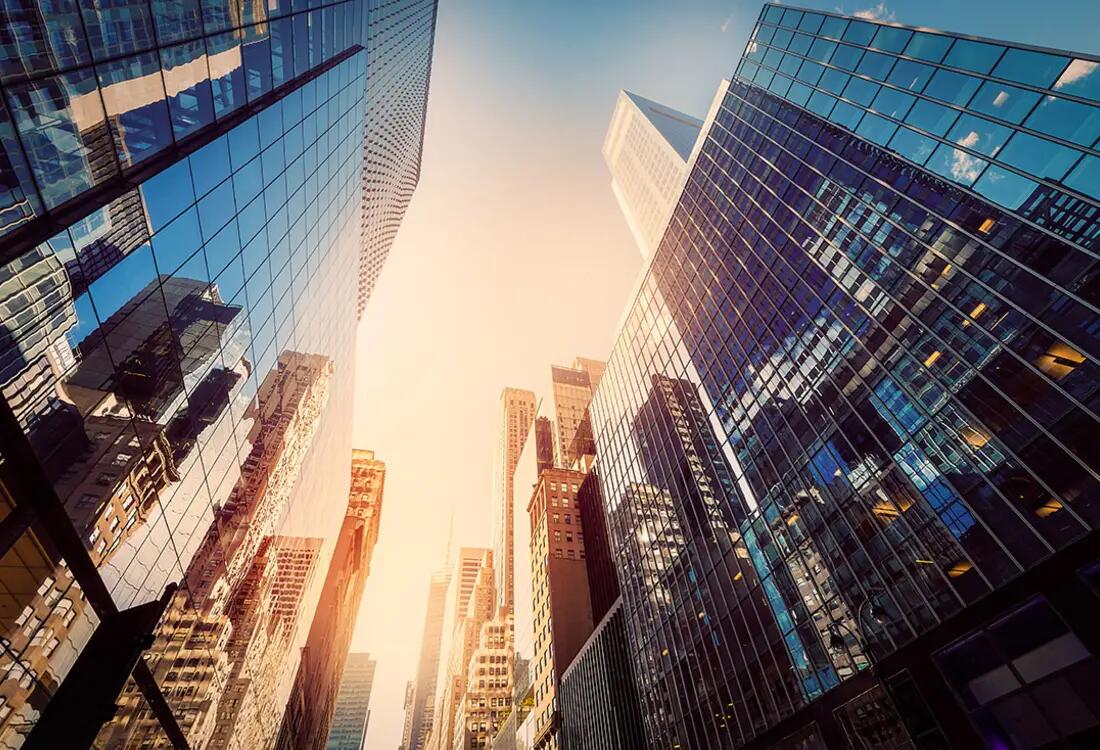 Mini-MBA: Digital Supply Chain Management
Alumni Spotlight: Ankit Dhanani
Senior Manager for Global Customer Solutions and Operations Excellence, Purolator
Ankit Dhanani is Senior Manager for Global Customer Solutions and Operations Excellence at Purolator, a logistics company based in Canada. There, he interfaces with sales and operations to help design a customized service plan for companies that wish to ship into Canada by understanding their supply chain needs. Based on data collection and analysis, Ankit and his team then provide them with the most optimal solution to fit their needs. Ankit is also responsible for driving technical innovation and developing continuous improvement culture within the operations at Purolator.
How has your learning been applicable in your current role?
I would say the Mini-MBA program definitely shared many insights, and the beauty about those insights is that they're so in line with the current landscape in supply chain. I've been able to put some of the course's concepts into practice, including how we might build for resiliency and how to understand disruptions and prepare for them. This course helped me realize that you cannot orchestrate everything to perfection when you're designing solutions. You must account for the uncertainty that might occur. Another subject we discussed was on the use of proactive indicators. With my better understanding of this topic, I've been able to develop a path for what KPIs we must monitor in order to be proactive rather than reactive.
What motivated you to pursue this program?
Throughout my academic career, I was always driven by my interest in supply chain and logistics but did not pursue a full-time MBA due to my lack of work experience and cost. Since I graduated with a Master's in Industrial Engineering over a decade ago, I've always wished to go back to school, and post-pandemic, this program was the first opportunity I seized where I could find something in-person and located close by, as well as something that was much more palatable from a budget perspective. Also, being a Rutgers Alumni, it was a no-brainer. I already knew that the quality of education, the variety of professors, and the knowledge that they would bring would be of top quality.
What was your biggest personal or professional gain from taking this program?
Every organization has its own issues and challenges, so I would say my greatest ROI from this course is to capture the knowledge that allows me to better understand those challenges. Sometimes you can't just focus within your domain, but rather open your perspective to how many different things can be linked together. For example, this course not only covered core supply chain but it also talked about data analytics, operations, finance, and customer experience. At times, while in our everyday role, it can be easy to be pigeonholed into a specific arena, this program provides you with information that is multifaceted in nature, and how supply chains also impact other areas of business.
How were you able to use this program to reinvent yourself?
For me, to reinvent is to do something that somehow reduces boredom in life, something that makes life more interesting while also potentially opening doors to new opportunities. This course helped me to both identify and trigger my curiosity. It showed me that I needed to step outside and broaden my horizons when it came to understanding business or looking at businesses from a holistic perspective. From my point of view, I noticed that the older you get, your curiosity may get buried somewhere inside of you, and by stepping outside of your comfort zone, you are able to then reinvent yourself using that curiosity.  
What does the term "lifelong learning" mean to you?
I think there are two ways to perceive lifelong learning, either from a personal or professional point of view. When it comes to the personal aspect, I believe lifelong learning is the sense of accomplishment you gain from devoting the time to learn something new and improve upon it. From a professional standpoint, lifelong learning is building self-confidence, which comes through acquiring more knowledge, applying that knowledge into your professional life, and seeing the results generated from it.
In looking back on your program experiences, what stands out to you?
I would say two things come to mind. One is the quality of instructors and the vastness of their knowledge, as well as their practical experience of the industrial intricacies of today's world. All the instructors were great; they were experts in their own fields, but the concepts that they shared were relatable to almost every industry. Secondly, being able to network with fellow classmates who came from different industries brought quite diverse perspectives to the classroom. It was really interesting to learn how the application of the concepts that we were discussing were so different but yet so similar across all of our different professions.
What advice would you give to fellow professionals or colleagues that might not have considered this type of program?
I would highly recommend this program, especially for professionals who may be on the fence about committing themselves to going back to school, but who have a deep desire to engage in lifelong learning like I do. The duration of the course is ideal. It's not a long-term commitment, and that gave me a mental assurance, a sense of feeling confident that I could do this, even with working full-time. This program could be a good segue into really identifying what you want to pursue in life. It can also help if you want to pivot from your industry or your career into reshaping your profession and gathering more knowledge.
Published June 26, 2023
Programs Completed
Our Mini-MBA: Digital Supply Chain Management will help you understand the digital impact on processes, identify where your organization is vulnerable to disruption, and leverage new technological solutions to business integration.
In Class program:
$4995.00