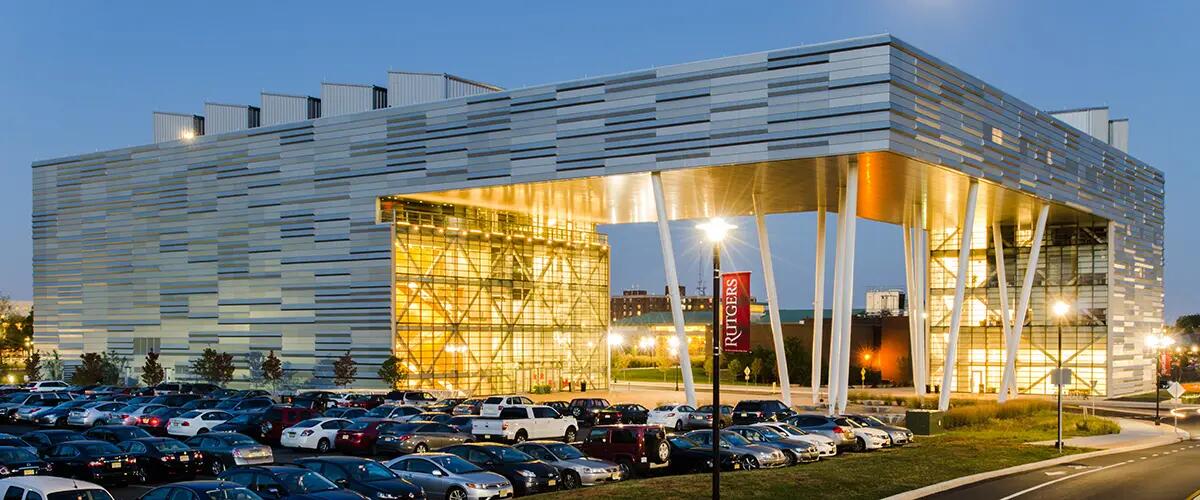 Distinguished Executives-in-Residence
Erin Byrne
Erin Byrne was most recently the Head of the U.S. Corporate Sustainability & Social Impact function at Novo Nordisk, Inc. In that role she led the corporate giving, sustainability, and employee engagement strategies to support the advancement of the company's Purpose and Sustainability aspirations. Being with the company for more than 15 years she held various roles across the enterprise including sales, patient advocacy, business strategy, and Public Affairs. Prior to Novo Nordisk she was with Johnson & Johnson. She is passionate about how businesses can make a positive impact on the world and takes an entrepreneurial approach to identifying opportunities and solving problems through collaboration. She has a Master's in Public Health and a Certificate in Corporate Sustainability from New York University, and an undergraduate degree from Rutgers University.
Michael Chlopak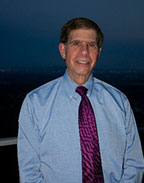 Michael Chlopak is consulting with various organizations since retiring from Citigroup in 2016.  This includes serving as an expert witness with law firms on real estate matters, advising a BNY Mellon subsidiary in real estate, and teaching as an adjunct professor at NYU.   He is an Advisory Board Member at several universities, including Rutgers Business School, and an investor in start-ups across various industries.  Both his BA and MBA degrees are from Rutgers.
At Citigroup, Mr. Chlopak served as a Managing Director in the Institutional Client Group as a global leader in building commercial real estate businesses of > $60 billion global credit lines to a top five League Table market share in the related capital markets enterprises, supported by strong investment-grade credit metrics and ROIs.   His responsibilities included managing a team of twelve RE professionals and overseeing credit, risk, and portfolio management.  He also led firm-wide assignments in leadership, talent development, and training.  Other responsibilities included significant coordination in roles associated with global RE partners in the major market hubs for Mexico/Latin America, Europe, and the Asia-Pacific region.  In his spare time, he enjoys tennis, cycling, and skiing, and he and his wife enjoy traveling the world and learning the cultures.
Julia Coronado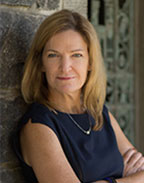 Julia Coronado is President and Founder of MacroPolicy Perspectives LLC, an economic research consulting firm based in New York that analyzes the US economy from a global perspective with a focus on financial market linkages and demographic realities. Julia is an Executive in Residence and a blogger for Rutgers Center for Real Estate and a regular commentator on Marketplace. Julia has more than a decade of experience as a financial market economist including serving as Chief Economist for Graham Capital Management and BNP Paribas, and as a Senior Economist at Barclays Capital. After receiving her Ph.D. in Economics from the University of Texas at Austin, Julia worked for the Federal Reserve Board of Governors in Washington D.C. for eight years. She regularly briefed the Board and contributed to the FOMC forecasts, and represented the Federal Reserve at meetings of the OECD's Committee on Financial Markets. Julia has published a number of scholarly articles on issues related to pension finances, social security, and retirement saving adequacy and behavior. She currently serves on the Board of Directors of MTGE Corporation and the Pension Research Council at the Wharton School. She is a member of the Treasury Markets Practices Group and the Economic Advisory Panel of the Federal Reserve Bank of New York and a member of the Economic Studies Council at The Brookings Institution.
Thomas M. Gorrie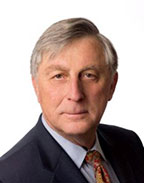 Thomas M. Gorrie is a senior global advisor and has extensive worldwide healthcare experience.  He retired in 2008 from Johnson & Johnson after 35 years.  At J&J he held senior positions in research and development, marketing and sales, business development, strategic planning, international, venture capital, health policy, and general management, including the position of Company Group Chairman responsible for a large global medical device business.  Prior to his retirement, he was a Corporate Officer and Vice President of Government Affairs and Policy worldwide.  Dr. Gorrie received his Bachelor of Arts degree from Rutgers University and his Master and Doctoral degrees in chemistry from Princeton University.  He completed post-doctoral studies at the Swiss Federal Institute of Technology in Zurich.  He was a Senior Fellow of the U.S. Chamber of Commerce and served on the Boards of Duke University, Duke University Health System, the Robert Wood Johnson Foundation, the Hun School of Princeton, and the British Standards Institute in London.  He is currently a Board member of Duke Kunshan University in China and Vail Health in Vail, Colorado.  He is an adjunct professor at Rutgers Business School. 
Dan Grimm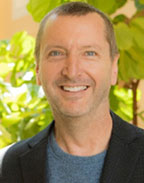 Dan Grimm is the Distinguished Executive-in-Residence for the Rutgers Institute for Corporate Social Innovation.  He serves as an advisor to the Institute on strategic communications, branding and content strategy. For three decades Dan held roles of increasing responsibility at BD (Becton, Dickinson and Company), where prior to retirement he was WW Vice President of Brand and Marketing Communications. Among his achievements at BD he led formative work on brand purpose, customer centricity, brand architecture, and brand activation, each of them topics on which he has lectured academically. Prior to BD he worked for eight years in a creative agency. Dan holds a Master's Degree in Advertising and a Bachelor's Degree in Broadcasting from Southern Illinois University.
Jimmy Hanson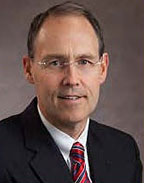 Mr. Hanson oversees the operation and investment activities of The Hampshire Companies, LLC and its Funds. Mr. Hanson has over 30 years of real estate investment management and operational experience. Presently, his extracurricular activities include: a Council Member of the New Jersey State Investment Council, which oversees $80 Billion New Jersey State Pension Systems; an Executive- In-Residence and Co-Chair of the Board of Advisors for the Rutgers Center for Real Estate at Rutgers Business School; a Commissioner of the Palisades Interstate Park Commission; and Vice-Chair of the Board of Vermont Law School. Mr. Hanson has a B.A. degree from Hope College and a J.D. degree from Vermont Law School.
Gerald Harvey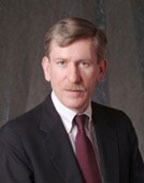 Mr. Harvey has forty years experience as an attorney and corporate executive.  As the Executive Vice President, General Counsel and Secretary of Breeze-Eastern Corporation, a publicly-traded company, he oversaw SEC, NYSE, environmental and legal compliance. He also served as a managing director of the company's subsidiaries in England and Germany and worked extensively with its Brazilian subsidiary. 
George Kofinakos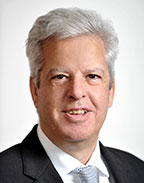 George Kofinakos is Senior Advisor & Managing Director of StormHarbour LLP in London. In parallel, he was Chairman of the NPL servicing company Eupraxis SA, which he helped build. Prior to joining StormHarbour back in 2010, George worked in Citigroup in Greece and London for 20 years, holding a number of executive roles (CEO of Citigroup Global Markets, Managing Director of Capital Markets and Banking, Treasurer, Senior Government Banker). In addition, George has been the CEO of a Private Equity Fund in Luxemburg between 2009 and 2013 and an Executive Board member in a number of Greek Corporates. 
Currently, apart from his StormHarbour responsibilities, he is:
Non-Executive Board member at New Agriculture for New Generation. A sponsored entity by Stavros Niarchos Foundation. 
Non-executive Chairman of the Investment Committee of Sporos Platform. A new initiative of implementation of Circular Economy in South-East Europe SMEs
Distinguished Executive-in-Residence for Rutgers Business School.
Member of the Academic Council of the Athens Graduate Economics & Business University 
External Advisor of the Institute of Energy for South-East Europe
Member of the International Propeller Club of the United States.
His experience and clout made him a key presence in the Greek and international media/press. He holds a Bachelors degree in Economics and Statistics from the University of Piraeus and an MBA from Rutgers Business School. 
Dick Romano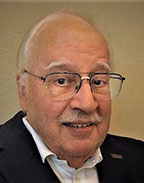 After thirty-seven years with AT&T, Dick Romano retired as Vice President, Government Affairs of AT&T Corp. and President of the Instate Long Distance Companies of the Northeast and mid-Atlantic regions.  He is currently on the Board of Directors of the New Jersey Insurance Underwriting Association, President of the Board of the Sales Executive Club Foundation of New Jersey, and a member of the Board of Advisors for Rutgers Business School—Newark and New Brunswick.  Previously, he spent fifteen years on the Board and four years as Chairman of New Jersey's largest credit union, Affinity Federal Credit Union, and twenty years on the Board of Advisors of KMB Video Journal of Telecommunications Policies and Practices.  Mr. Romano holds a BS and MBA from Marquette University and a Graduate Certificate in Marketing from the Wharton School, University of Pennsylvania.
Hal Schroeder
Before joining RBS, Hal had a diverse career in auditing, accounting and investing. He served two full terms as a member of the Financial Accounting Standards Board (FASB) from February 2011 to June 2021.  Prior to joining the FASB, Hal was a Greenwich, CT-based partner at Carlson Capital, L.P., an alternative investments firm with operations in the U.S. and Europe. He joined its relative value arbitrage team in 2000 and was a member of the firm's management and investment committees. As a senior portfolio manager, he focused on the financial services industry, including both public and private companies. From 1995 to 2000, Hal was a senior equity analyst initially with KBW, Inc. (formerly Keefe, Bruyette & Woods Inc.), and then with Schroder & Company, Inc. (subsequently acquired by Citigroup Inc.), both based in New York City. From 1993 to 1995, he was Chief Financial Officer for New York-based Nafinsa Securities, Inc., and various other subsidiaries, of Nacional Financiera, SNC, the primary development bank for the Mexican government. Prior to that, he spent 13 years with Ernst & Young, including the firm's National office as well as client-serving roles in New Orleans and New York, where he was a partner in the financial services division.
Hal is serving on our Road to CPA Committee and helping to update our accounting curriculum for the latest CPA exam changes. In addition, Hal is assisting a Ph.D. Accounting student with her dissertation.  During the fall 2021 semester, Hal did an excellent presentation at our RBS 29th Annual Conference on PBFEAM.