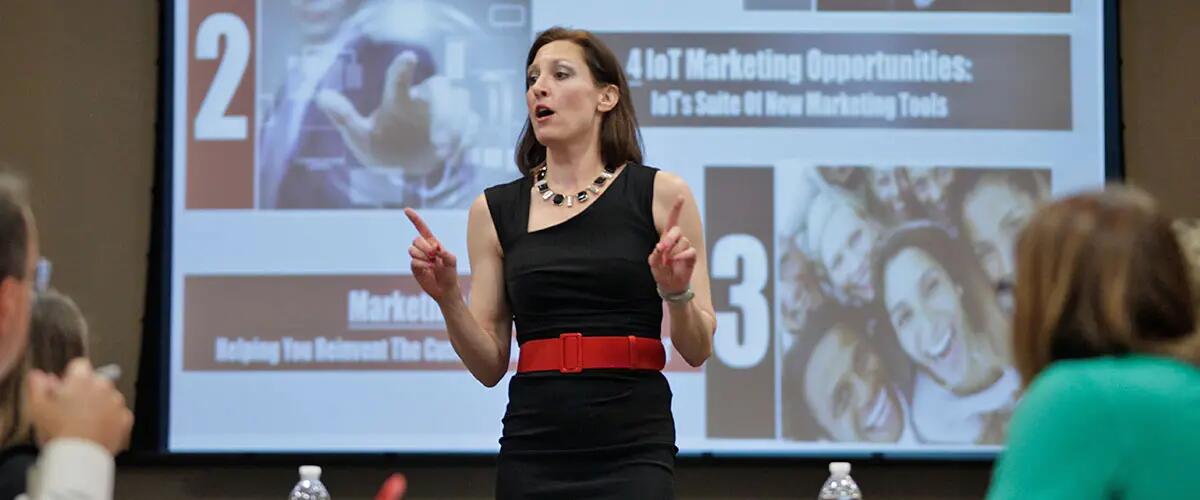 Christina "CK" Kerley
Instructor of Professional Practice
With 25 years of experience delivering engaging and educational tech keynotes and trainings Christina Kerley—known simply as "CK"—remains at the forefront of her field. Renowned for her boundless energy and relentless reinvention, CK is currently focused on: Artificial Intelligence (AI); Spatial Computing; Web 3; The Metaverse; and whatever's coming next . . .
CK captivates (and keeps!) the imagination of her audiences. She's headlined at scores of Fortune 500s, and trained thousands of executives, at companies like: Verizon, Microsoft, Amazon, Cisco, Johnson & Johnson, Nestle, E*TRADE, ADP, Best Buy, Bissell, TEDx, The United Nations, Neutrogena, The Ad Council, the ANA, the IAB, and many more.
For over a decade CK has been a highly popular faculty member at Rutgers Business School for Executive Education. Additionally, she has guest lectured at Stanford, Cornell, Vanderbilt, Carnegie Mellon, Northwestern, and USF.
In an era riddled with disruptions and distractions, CK cuts through the chaos—providing leaders with foresight into the future while also focusing them on priorities for the present. To rally her learners around change, she adeptly places "humanity back into the center of technology," by reframing innovations through a more approachable, less intimidating lens.
While CK deserves acclaim for her charismatic personality, theatrical flair, and smart humor, it's important to recognize her exceptionalism. Her extensive repertoire—a catalog of over 15 topics and more than 10 technologies—gives CK a breadth-and-depth perspective that few speakers in the industry can rival.
But what truly sets CK apart is her extraordinary career narrative. Throughout three decades of digital transformations, she has consistently embodied the spirit of relentless reinvention. CK has evolved and pivoted from: smartphones to smart things; devices to data; robots to co-bots; Internets to "Outernets;" Web 2 to Web 3; apps to AIs; and wearable to spatial computing.
A creature of two spectacular contrasts, CK built her career in fast-paced NYC and relocated to sun-soaked SoCal in 2020 (and travels between coasts quarterly). Always on-trend, ahead of the curve, and in pursuit of the next BIG thing, learn more about CK at: https://allthingsCK.com
Executive Education Programs
Our Mini-MBA in Digital Marketing will empower you to think strategically, not just tactically. You will be able to design an effective digital strategy to deploy to your team and outside partners, support and track the discrete efforts across your organization, and synthesize the data to measure return on investment.
In Class program:
$4995.00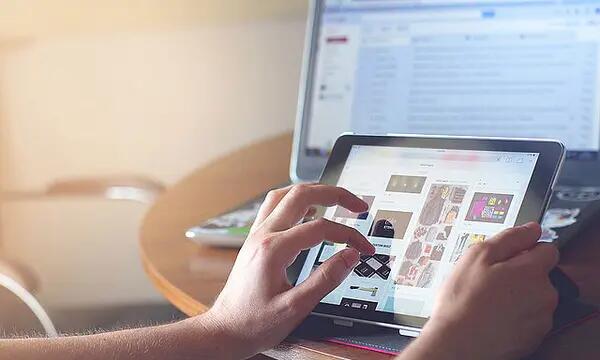 The Artificial Intelligence Mini-MBA is intended to (1) acquaint the leaders of a business enterprise on the general principles of automation (Robotic Process Automation and Artificial Intelligence), (2) apply the principles to address persistent business pain points, (3) augment the capability of technical and human resources, and/or (4) execute a change management/ transformation process.
In Class program:
$4995.00